The Education Blogger who went from 1,710 to 5,000 clicks in LESS THAN 1 month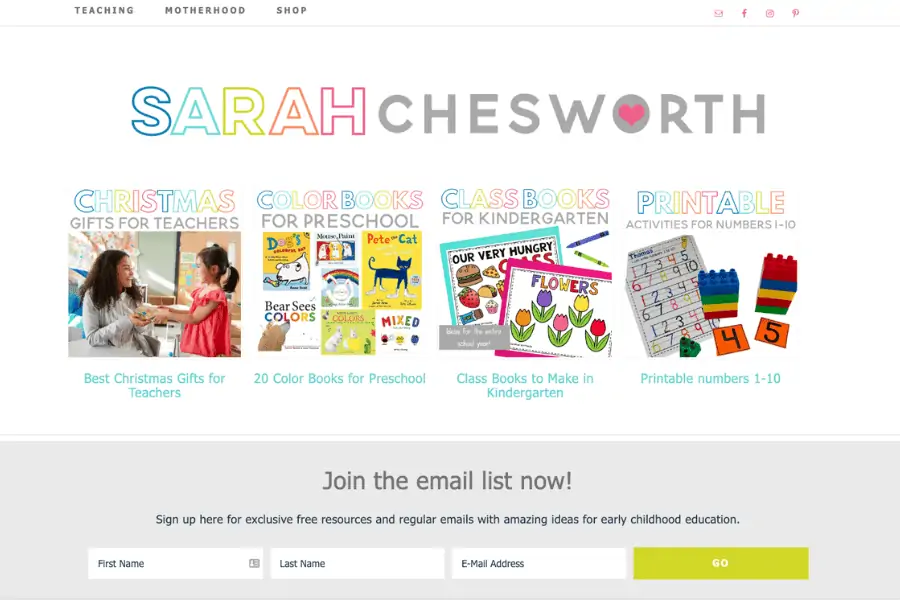 Service: SEO, Content Briefs
Sarah is an education blogger at SarahChesworth.com who provides guides and creates printables surrounding teaching and motherhood.
She came to us unsure of the technical aspects of SEO, and through our SEO Playbook package, we uncovered a shocker.
➡️ The sitemap wasn't submitting her articles for Google indexing.
SARAH'S TRAFFIC 3X'D IN LESS THAN ONE MONTH
Not only did this increase enable her to apply for Monumetric as another monetization source, but it also increased her printable sales!
This is a devastating problem and one that we took ownership of fixing quickly during a site audit. We went into the backend of Sarah's website to update the sitemap and submit all of the articles to Google.
Afterward, we helped Sarah update existing content with our Optimization Takeoff package and moved on to a keyword strategy and content briefs so she knows exactly how to structure and optimize her content moving forward for the best ROI.
The results are HUGE! She immediately saw her traffic soar from 1,710 clicks one month to 5,000 clicks the next — JUST from this one change.
That 3X'd her traffic from SEO!
Not to mention, her total impressions went up by nearly double.
Exactly what the client said
"Like most bloggers, it feels like my to-do list never ends and it's hard to know exactly where to spend my time and resources! SJ Digital Solutions helped me strategize and plan content that I will actually rank for.
They quickly found ways to improve my website and the results were almost immediate! I feel like they actually gave me back more hours in the day with their detailed content outlines. SJ Digital Solutions is my go to for all things in the digital space!"