How to Increase Leads and Revenue through
Content
Marketing FOR Payday lenders
Only a few short decades ago, payday lenders relied heavily on word of mouth, printed fliers, and costly television or magazine ad spend for customer acquisition. But more recently, digital marketing strategies have overtaken the payday lending industry.
Specifically, content marketing has become a vital part of nearly every thriving payday lender's digital marketing plan. Payday lenders content marketing sets your business up for success by positioning your brand with authority. You become an expert resource to potential customers through payday lending content marketing, ultimately impacting your business' long-term growth.
Turn leads into customers and get started today. We've partnered with finance and real estate brands around the globe with digital marketing campaigns, including SEO, content creation, lead generation, and beyond. Get results with the pros in your niche – we're not a generic agency that works with everyone.
What Do Our Payday lender Content Marketing Solutions Include?
Gone are the days of wishing upon a shooting star or hedging your bets by blowing your entire marketing budget on paid advertisements. Because when you build SEO-driven content marketing for payday lenders, it makes your growth scalable and sustainable.
At SJ Digital Solutions, we provide marketing strategies for payday lenders that provide you with a sense of relief and security. Our clients describe our work as fast, flawless, courteous, and excellent.
Imagine what it'll feel like when you go from stressed-out trying to DIY your content and gather up all the latest SEO hacks from online "gurus" to feeling relieved because you know a team of experts is doing the SEO optimization on your content. Not only that, but you get to feel confident with your content because a team of knowledgeable professionals writes it.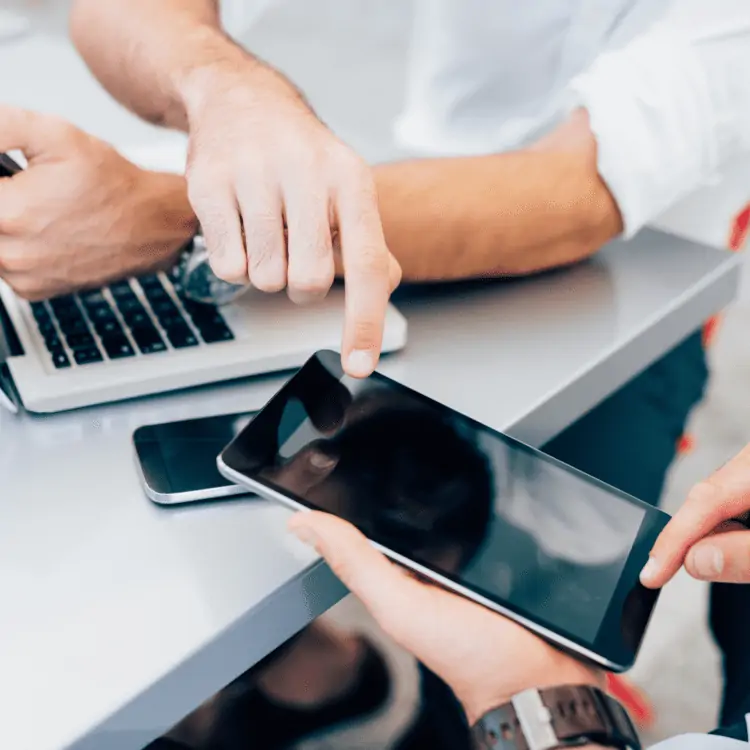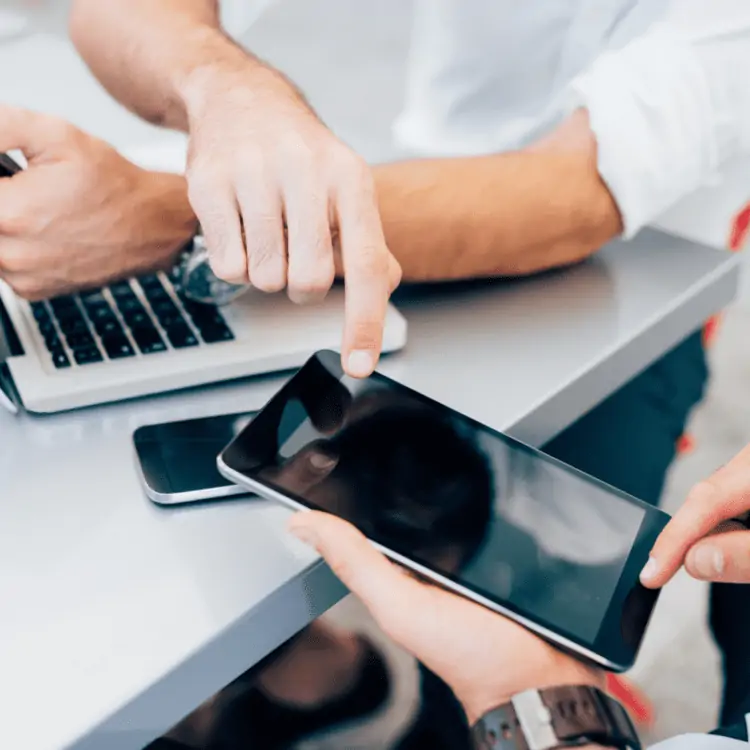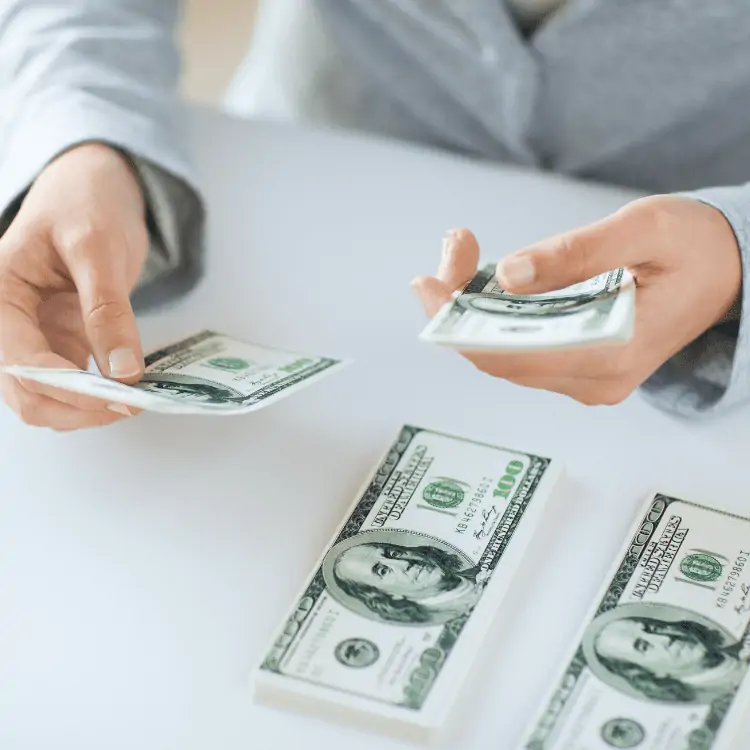 When you choose to invest in content marketing strategies for your organization, you get:
Competitor Analysis

Optimization with Ahrefs and SurferSEO

Grammarly Premium Checked & Plagiarism Pass

Authoritative External Links and Relevant Internal Links

CTAs to Drive Leads, Traffic, and Revenue to Your Offerings

Style and Tone of Your Choosing

1 Round of Revisions

Uploaded to a Platform of Your Choice, if Desired

Custom Google Drive Collaboration

Monthly Analytics Report
Move over Whole Foods because content writing and content marketing are organic too! As a matter of fact, 51% of all website traffic comes from organic searches to value-add content. This means that when you create content, it has the potential to skyrocket your revenue and organically drive new leads to your organization.
Want to see our work in action?
What Kind of Content Can You Create as Your Payday lender Marketing Strategy?
Payday lenders like you provide customers with financial services that improve their lives. 
You help newlyweds who just had an unexpected emergency. You help a young single mother get food on the table and keep the lights on until payday. You help families get back on their feet after a tough month.
You're in the business of helping people get through tough times.
So when you're creating content for content marketing payday lenders, it's vital for you to include a human element. Your customers want you to connect with them before they hand over their hard-earned money.
And connection often takes time, attention, and communication.
As a payday lender creating helpful content, imagine how you can best connect with your ideal customers. 
For instance, what would you say to describe step-by-step how to prepare for unexpected expenses? What do you wish a financial mentor had told you as a young person entering the workforce with bills looming overhead? 
Utilize your payday lender content marketing to share WHY it's important to take or avoid specific actions. 
Include "How to" information and helpful tips, hints, and strategies that make it easy for your client to take the next step with you on the financial content you create. For more information on this, check out our complimentary e-book, where we share our top tips for creating content that organically drives traffic to your website. 
Now let's discuss some of the best ways to create content for payday lender content marketing:
It's no secret that hundreds of millions of people use email daily– studies show that nearly 100% of users don't skip a day when checking their email inbox. Some users have been known to check their email 15-20 times per day!* 
So it's easy to see why email is where you get to build deeper relationships with your audience, stay in touch and top of mind, make special offers, and ultimately sell to your list.
When mapping out a payday lender marketing strategy, include email marketing– especially through your list segmentation. List segmentation is where you tag certain groups within your database by their interests and consumer behavior. 
When you segment your list correctly, content marketing for payday lending becomes a breeze because you know what offers to send to each portion of your master list.
*According to Opt-In Monster. 
Financial Planning Podcasts
When you build out your content marketing for payday lenders, you want to consider short-form and long-form content.
A podcast is a great way to get long-form content to your future customers. And although podcasts may seem saturated, the truth is that 9/10 podcasts don't make it past the 3rd episode. So if you got into your podcast with a plan, you're primed to make an impact– especially in the financial realm.
Everybody has finances to manage and a future to plan for, so creating a financial planning podcast as a part of your payday lender marketing strategy will create an almost instant audience for you.
Be consistent, simplify complicated financial terms and matters, help your audience identify manageable financial milestones, and interview interesting people. Then your financial planning podcast will be well on its way to success!
Remember to transcribe your podcast episodes to use portions for social media captions or to help you write blog posts for your website. Repurpose sound bites for social media posts too. Finally, you send an email to your list each time a new podcast is released so your audience can access other free content. 
Writing articles to feature on your website or submitting them to an online publication can help your potential clients find you online. They give you exposure to new audiences and overall provide value. 
Articles are written to inform and educate. They're considered a top-of-funnel marketing strategy, but remember that written pieces can powerfully connect you to your readers.
Imagine how seen, known, and understood a potential customer feels when you answer the questions that have been living rent-free in their head before they've even spoken with you. 
Articles can build trust through the information freely given.
Downloadable Worksheets & Checklists
By now, you might be curious about how to get someone to subscribe to your email list. One of the easiest ways to provide free value through your payday lender content marketing is to develop downloadable worksheets and checklists like this awesome one we created called The Ultimate SEO Checklist. After all, who doesn't love a good rush of endorphins from completing a list?! 
Giving a piece of downloadable content in exchange for your audience member's email address is often called a freebie, opt-in, or lead magnet. This is because the content is accessible to the consumer at no cost, opts them onto your list, and your content attracts them as a lead.
A worksheet or checklist need NOT be complicated. Something simple is best because the most important thing is that your freebie is compelling. Your audience needs to get results or a quick win from your content so that it feels like an even exchange– they get to take a step forward, and you gain their email address to send them future content.
For consumers who are more visual learners, infographics serve to share important information, statistics, trends, and other relevant facts.
Infographics can break up large blocks of text and make them more digestible for the reader, so be sure to include them in your payday lending marketing strategy. 
Interactive Financial Calculators
When a consumer desires help from your business, they want help with their specific situation.
For example, given the recent shifts in the housing market and the increase in interest rates, a couple may be interested in utilizing an online mortgage calculator to see if they can afford the dream home they've had their eye on.
Or perhaps a new college grad is trying to figure out how to set up a budget, while paying off debt. A budget calculator can help them see what they can afford each month in debt payments. When you provide them with an interactive financial calculator, you're meeting your customer's needs in a personalized way. This helps build the know, like, and trust factor.
Additional Content Marketing Services We Offer For payday lenders
In addition to these services, we offer:
Our Framework for Payday lender Content Marketing
When you're ready to have your financial brand grow through your content, we're here to help you become more visible as an authority in your niche by creating your content backed by our three pillars below.
Our goals when implementing content marketing strategies for payday lenders are to increase traffic, leads, and conversions for your organization. Allow us to operate in our areas of expertise by creating content that converts and optimizes your content with SEO. 
When you take these two things off your plate, you can focus your time, energy, and resources on YOUR areas of expertise. It's time to stop stressing and overburdening your internal team. Outsource this area of your business to us and get it right the first time. Because not only are we experts at content and SEO, we're experts in the finance niche. 
You deserve to experience what it's like to work with us because we understand the big picture. A piece of payday lender content marketing is never one and done. 
We create content that connects to your audience, your other content, and your overall sales and marketing goals.
Allow us to implement your strategy by taking massive action with one or multiple of our packages.
It's time for you to save hours spent researching, crafting, ideating, and guessing because when it comes to your content ranking, it's not just about your great ideas. It's about how you execute your ideas.
We constantly keep a pulse on what's going on data-wise in the payday lending industry and keep you informed too.
We do this by regularly monitoring analytics through Google Analytics and Google Search Console, sending reports to our clients, taking action based on the data, and keeping content fresh and updated over time.
We'd never claim to be experts, but we are aware of the strict compliance standards within the financial industry. Moreover, refreshing content is crucial since numbers, regulations, etc., change in the financial services industry sometimes yearly.
Turn leads into customers and get started today. We've partnered with finance and real estate brands around the globe with digital marketing campaigns, including SEO, content creation, lead generation, and beyond. Get results with the pros in your niche – we're not a generic agency that works with everyone.
What's the Benefit of Content Marketing for payday lenders?
Content marketing has many benefits for financial services, such as increased web traffic, a better user experience, higher conversions, etc.
1. Increase Traffic To Your Website
When your content is recognized by Google as valuable and thereby ranks on the first page, you gain visibility in your niche. In addition, people who click on and consume your content see you as a go-to resource for solutions in the payday lending industry, increasing traffic to your website.
2. Create a better user experience to increase conversions
There's a common misconception that people only want cold, hard facts when in actuality, the adage holds true:
"People don't care about how much you know until they know how much you care."
Creating a thoughtful user experience through helpful content will undoubtedly lead to increased conversions and impact the growth of your business in the long run.
3. Lower your marketing costs
You've probably noticed how costly pay-per-click marketing is versus organically receiving traffic for free from Google. 
Shifts like the iOS updates, ever-changing algorithms, political climate, and current economic conditions all make spending money on Facebook and other social media ads a considerable risk.
Instead, increase your organic reach and TIME and lower your marketing costs when you outsource your payday lending content marketing. Content marketing has an incredibly high ROI because your content can drive hundreds of additional organic leads to your business.
SJ Digital Solutions Skyrockets Companies in the payday lender Industry
It's reported that payday lenders earn over $65 million in revenue. This is why at SJ Digital Solutions, we believe content marketing for payday lenders is critical. You deserve to experience what it's like to stop chasing leads, decrease your stress, increase your time spent in your zone of genius, and watch as your conversions skyrocket. 
It's clear to see that payday lender content marketing is critical for any marketing strategy for payday lenders. So we are ready to help you create ranking content. 
Let us help you make content marketing YOUR differentiating factor in the financial space.
Frequently asked questions
These are the most frequently asked questions we receive from payday lenders when they want to kickstart their content marketing. So go ahead and take a quick skim + scroll to save yourself an email.