Get Started Driving Traffic
directly to your website today.
Our top tips for increasing website traffic through search engine optimization. 
Traffic Driving Website Content
Our top tips for creating content that organically drives traffic to your website. 
Learn how to get found by potential clients organically in search engines through the 3 different types of SEO with our checklist. 
Content Creation Education
Learn how to use the content brief method – our signature tested and proven process that has helped our clients scale their websites to 52x their traffic for over 5 years. 
THE SEO & CONTENT
MANAGEMENT TEMPLATE BUNDLE
Slash the time you spend on managing your SEO and Content Creation by 50%. Stop wasting your money testing 'tips' that don't stick. Get started by dropping these templates in your basket today.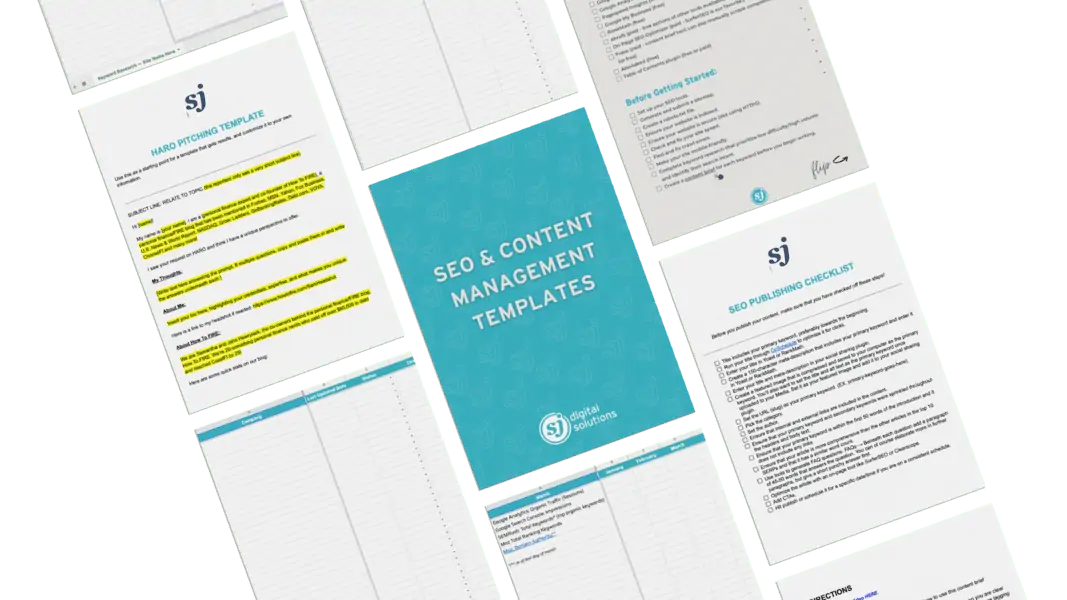 We're giving you access to our team's best-performing templates that we use daily to skyrocket our clients' traffic by 52X.
➡️ 7 SEO Templates 
➡️ 6 Content Management Templates