Financial Advisor, CFA® & CFP® who went from 55,000 pageviews to 113,000 in LESS THAN 12 months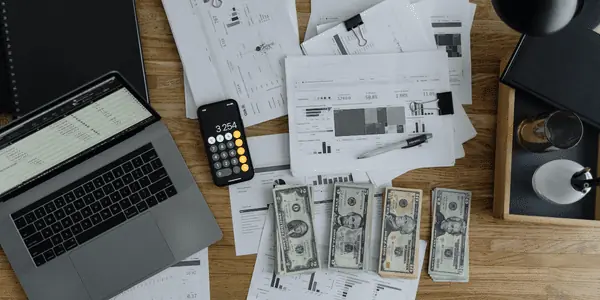 Service: Keyword Research, Content Marketing
Client A is a financial advising & tax planning firm dedicated to serving International & Multicultural individuals in the United States — a large majority of whom are 1st, 2nd & 3rd Generation Immigrants.
The founder and CEO knew he needed more leads for his services and app but wasn't sure what the next steps were to make this a reality through organic SEO and content marketing. 
➡️ That's where we came in with our keyword research and content creation packages and set out to get Sahil these results. 
Increased total organic clicks by 77% in last 3 months
Additionally, their total impressions increased from 4.01 million to 7.25 million. Total pageviews YOY Growth is up by 104%.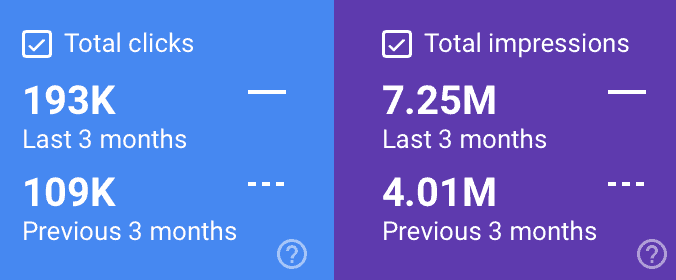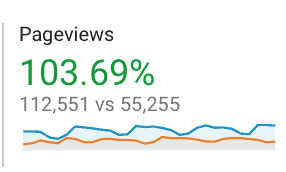 Client A is busy serving clients, so he doesn't have time to learn all of the industry updates and best practices with SEO. We identified a keyword strategy that would target his ideal clients and allow him to become a trusted resource for their questions.
Using these keywords, we created and published content consistently each week on TwentyOverTen, ensuring that the structure, meta-data, and on-page optimization were completed.
Additionally, we promoted his content through social media to pick up on additional traffic sources.
Client A is now a thriving financial planning and tax advisory firm that generates leads through Google each week for both services and their mobile app.
After working together, they were able to add Mediavine as another source of revenue for their company.
Here are just SOME of the milestones we have achieved during our over three years working together:
👉 Increased their total clicks by 88%
👉 Total impressions increased by 80%
👉 Went from 55,255 traffic per month to 112,551 per month in ONE year! 
Exactly what the client said
You may have noticed we talk a LOT about finance brand and real estate brands over here. That's because we work with lots of them and know that world inside and out.
Because of this, we also know that you are busy growing your brand and don't have the time to keep up with SEO and content marketing best practices and implement them. To that I say, how about we get started?
*Client A's company name has been concealed due to contractual obligations.