The Couples Financial Coach
How Adam Increased His Website Traffic to 30,000 ORGANIC Clicks Per Month in
18 Months (With NO Paid Ads!)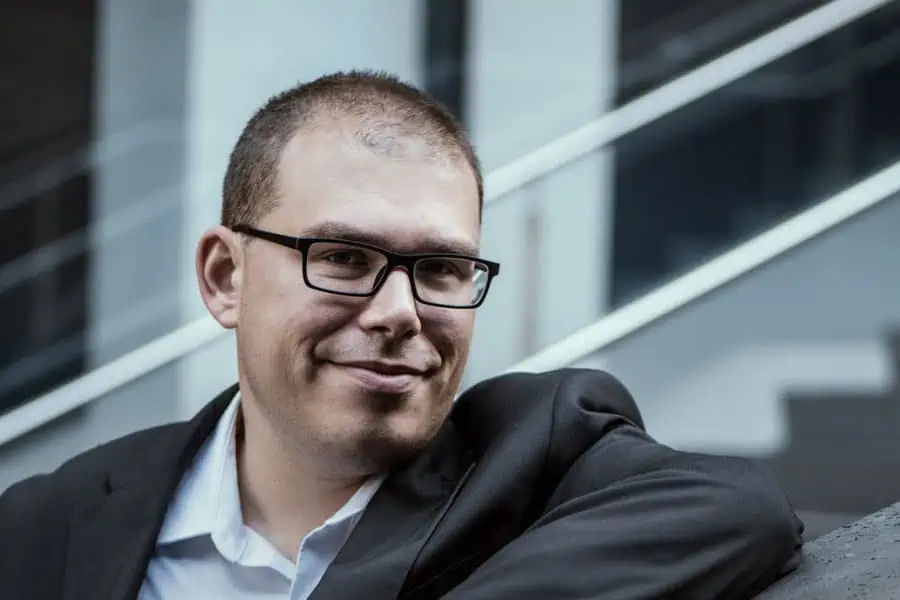 Service: SEO, Content Creation & Lead Generation
How would it feel to go from being relatively unknown outside of your small sphere of influence to a leader in your niche who gets a daily influx of new, quality leads into your business and a 5x increase in consultation calls booked for your coaching business?
This is what our client Adam experienced after he began working with us.
Adam is known as The Couples Financial Coach. He helps professional couples get financial clarity, fairness, teamwork, and peace of mind.
He does this by coaching couples to succeed in their relationship by helping them confidently conquer communication challenges and build a lasting connection through achieving financial equity and unity. 
Adam quickly noticed there was HUGE market demand for this kind of coaching because fighting over finances is one of the top causes of stress and divorce in couples.
He does this by coaching couples to succeed in their relationship by helping them confidently conquer communication challenges and build a lasting connection through achieving financial equity and unity. 
Adam quickly noticed there was HUGE market demand for this kind of coaching because fighting over finances is one of the top causes of stress and divorce in couples.
Since communication and finances are two of his top strengths, this niche was a natural fit for him.
After receiving a Bachelor's in Economics from the University of Miami and working as a financial advisor, Adam later attended law school at Duke and got his Master's in Tax Law at NYU.
While working in tax law, he noticed he had a knack for coaching and resolving conflict, so he became a professional mediator.
Then 5 years ago, he started his coaching business and, within a few months, began to focus on helping couples figure out their finances and developing healthy communication. 
Although Adam is a fantastic coach for couples in a niche that's clearly in demand, he struggled with getting qualified leads and connecting with aligned clients. 
His sphere of personal influence simply wasn't big enough to create a profitable business.
At one point, Adam decided to give up on his dream of coaching couples.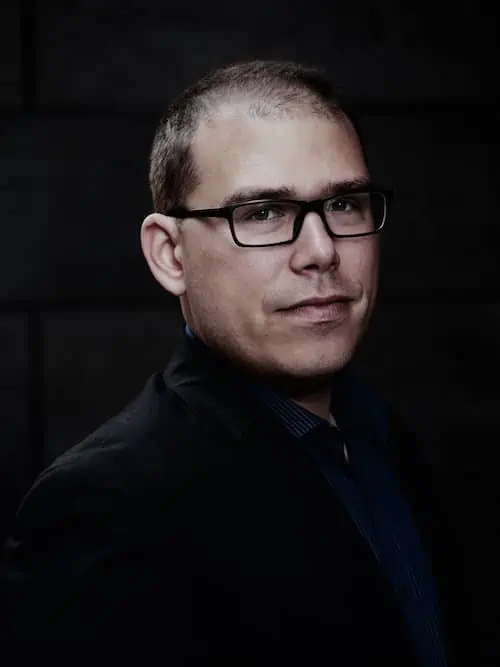 But then something powerful happened in his life. 
He volunteered at an LBGTQ+ non-profit agency, providing financial coaching for free. The last client of the day that he saw resulted in a breakthrough for the client financially. . .and for Adam personally. 
In only a short, 20-minute session, he quickly identified the client's problem and gave some recommendations. Immediately, the client expressed relief and renewed hope to Adam and the other volunteers. 
This was a confidence boost for Adam and a turning point to keep going. 
Renewed & Ready to Invest:
Adam had experienced having the honor of many people trusting him in his areas of expertise– whether that be law, professional mediation, or coaching.
He knew getting help from a team of qualified experts was his next logical step.
So with a renewed sense of purpose, he decided to try Facebook Ads. 
He hired someone admittedly new to their Facebook Ads business but with whom he had a bit of common interest and personal connection. Because the Facebook Ads newbie seemed earnest in his efforts, Adam was willing to give a fellow budding business owner a shot.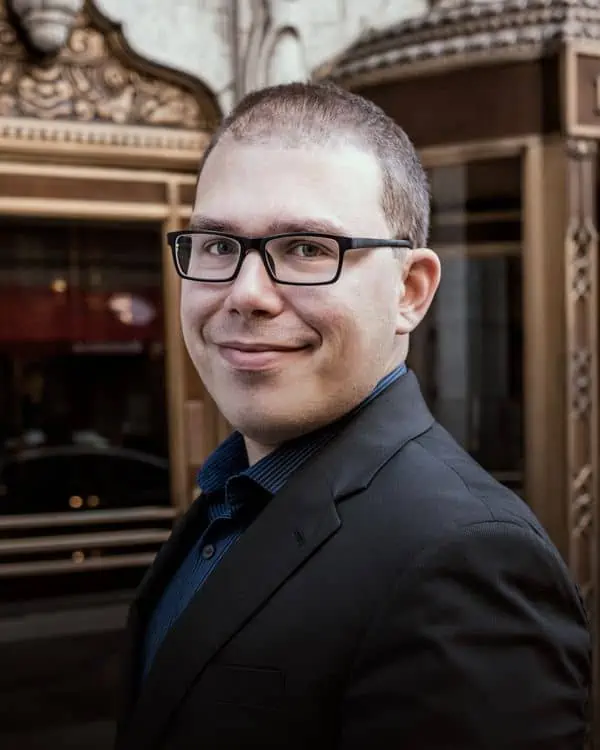 The Disappointing Reality of $10k in Ads:
Unfortunately, things quickly went downhill, and Adam was disappointed by the pay-per-click experience.
The Facebook Ads guy went from "Guru" to "Where are you?" because he was nearly impossible to get a hold of! 
After pouring almost $10k into ads, Adam had nothing to show for it– only a couple of unqualified leads and NO paying clients.
It was a tough lesson learned.
Adam Felt Stuck. With marriage on the horizon and now being a puppy parent
(he and his fiancee adopted a dog!),
He deeply desired a sustainable business.
He was willing to stomach some variability as a business owner, but he wanted to find a way to lower the threshold of anxiety and risk that inherently comes with being an entrepreneur.
He wanted to avoid burnout, exhaustion, fear, and being curled up on the couch in a fetal position if at all possible. . .
He knew there had to be some way to create a system for quality leads to pour into the business.
When coaching his clients, Adam often encourages them to have relational grit by overcoming their challenges TOGETHER so that they can grow in commitment, love, and communication. 
Because eventually, if they don't give up, he knows as their coach that they'll find financial clarity, teamwork, and peace of mind. 
Adam recognized that as a business owner, he was developing grit too. 
So he took his own advice and continued moving forward despite the disappointments. 
But he was DONE with Facebook Ads and expensive pay-per-click marketing tactics. 
And since he didn't love social media, he knew that wasn't his lead-generation engine.
He began sensing there was room for him to grow his coaching business through organic content marketing… 
However, he felt overwhelmed, and he wasn't sure where to start.
Adam turned to a FIRE Facebook group for advice and recommendations. SJ Digital Solutions promptly responded, and a conversation began.
Adam communicated with us that he saw massive potential with SEO because when he Googled his niche, there seemed to be a lot of room for him to take the lead in ranking. Or at least get a head start at holding one of the top spots!
WHAT lead to the first investment:
With a bit of research, we more than agreed that there was an opportunity here for Adam to shine. 
Because the field of financial coaching, particularly financial coaching for couples, isn't as well-established as some other industry niches, it's also not saturated. 
So after interviewing a few other companies, Adam chose to work with SJ Digital Solutions because he understood that our company is big enough to get you results but small enough to give you white-glove service. 
When Adam joined SJ Digital Solutions, we started at ground zero from a content and SEO perspective because, up until that point, he only sporadically blogged.
This means he was invisible to Google.
So, he invested in the Content Creation Package
We began with a tech audit. 
Next, we developed a keyword strategy. 
Within 9 months, Adam's organic traffic was up to 6,700 ORGANIC clicks monthly.
Within 18 months, Adam's organic traffic exceeded 30,000 ORGANIC clicks monthly!
Plus, he's seen an overall 3x ROI since working with us.
When we asked Adam to describe his client experience with us, he said that the team at SJ Digital Solutions is:
Professional
Responsive from day one
Clear in communicating their offers
Always helpful
Full of resources
Eager and willing to help
Ready to show you results and have a proven track record
From 128 organic clicks per month to
over 30,000 clicks per month
Since you're a numbers nerd too… that's 234X more traffic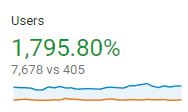 YOY Monthly growth (Oct 22, 2022 – Nov 22, 2022 vs Oct 22, 2021 – Nov 22, 2021)


Results from Lead Generation Efforts on a Quiz and Consultation Funnel That Increased Lead Calls and Email Subscribers.
Outside of Our Results, Adam says...
He said he feels understood by our team, even in the little things like email communication.
As a lawyer who's written many briefs in his career, Adam is a seasoned editor in his own right. But over time, the team at SJ Digital Solutions has gained his trust. So much so that he doesn't edit the blog posts we produce for him very often anymore. 
Investing in his business through outsourcing to our team has given him the peace of mind to let go of perfectionism. He feels confident in our SEO experience and ability to produce quality, on-brand content. 
Adam describes our articles as consistently solid and robust.
He said our team intuitively "gets it" as far as what he's doing in his business. 
He appreciates that we take the time to research and stay informed because we're clearly knowledgeable about his industry and the goals he has in mind when writing evergreen content for his ideal clients.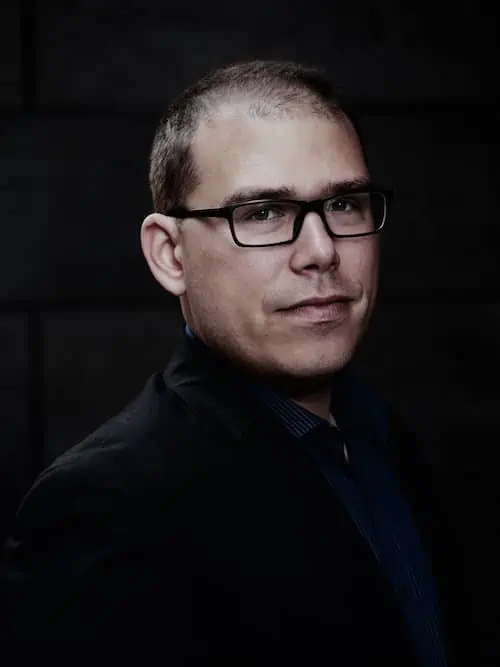 He has also gained in authority & time
Other professionals and colleagues, such as licensed marriage and family therapists, have complimented his content and stated that he's sharing valuable resources for couples!
Since working with us, Adam has gained back time and experienced more energy because he can repurpose the blogs we write for him and turn them into social media posts. This clears some brain space and creates more "think time."
We've helped Adam drive so much traffic to his site that Adam's new goal is to increase the conversion ratio through our Lead Generation Booster offer.
He's now receiving 50+ new leads per WEEK!
He has daily bookings for consults
Almost daily, Adam books consultation calls with prospective new clients, and nearly all his leads list Google as how they found him. 
Adam gives much credit for this growth to his choice to invest in the done-for-you services offered at SJ Digital Solutions.
Adam is feeling very excited by his results from working with us! Not only has he seen a boost in leads and increased income– but he's also experienced some major internal shifts.
He's dreaming again, and he has much more hope.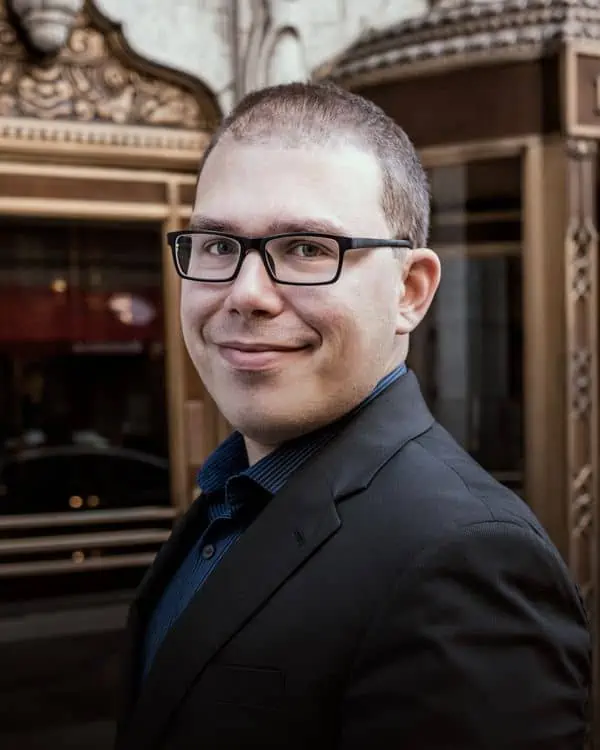 As his organic clicks and page views continue to climb and his conversions increase, he's brainstorming new offers, such as a stand-alone course, and developing a curriculum for clients. In addition, he may start a YouTube Channel or begin podcasting again soon.
Since new couples are showing up daily on his website to get help with their relationships and finances, he no longer risks cannibalizing his audience.
Adam is excited about continued business growth with the help of SJ Digital Solutions so that he can enjoy a flexible work schedule and be a present partner to his wife and, eventually, an involved parent to his children.
Most of all, he has an inner sense of calm because he has a system in place to generate organic content and attract quality leads. 
Sustainable scaling of the business will continue, and he's confident that he's only just begun impacting the lives of professional couples who desire to grow together in their relationship and finances.
Adam's encouragement to any finance and real estate brands considering working with us to generate leads and increase conversions through SEO and content creation is that:
Exactly what the client said
While Adam did share this story with us, here are a few quotes he sent our way. 
"Sam and John make it as easy as possible for me. They are willing to go into the weeds when I have a question, but they're not bogging me down with unnecessary information. [They took the time to understand me and my business]…Because it's not enough to just rank on Google, [the articles] also [need] to be about what I'm about.
Passively generating business through the services SJ Digital Solutions provides my coaching business makes my life easier, lighter, and full of freedom."
"My work with SJ Digital Solutions, in addition to my own efforts, has caused the vision in my head to go from far off to more in focus.

It's a pretty inspiring part of your business growth to [begin to believe] IT'S POSSIBLE.
Let SJ Digital Solutions do the heavy lifting for you! They've saved me time and earned me money– and they're [friendly], professional, responsible, and responsive."