DRIVE YOUR LEADS INTO
REVENUE-GENERATING ACTION WITH EMAIL
The premiere way for you to create deeper connections with your audience
and get higher conversions with your offers.
So you're doing ALL the things to capture leads, but they're not converting into paying clients.
But it feels like the momentum has
stopped.
Leads have trickled in, but STILL no one is clicking buy or opting into your offers.
You aren't new to email marketing or funnel building, but you aren't seeing any traction from your efforts.
Having proven our skills, we turned our expertise into brand work with:
You're here because you want to grow your finance or real estate business to the moon.
You've been working on your digital marketing funnel and have started to trickle in leads through your newsletter, lead magnets, and inquiry form.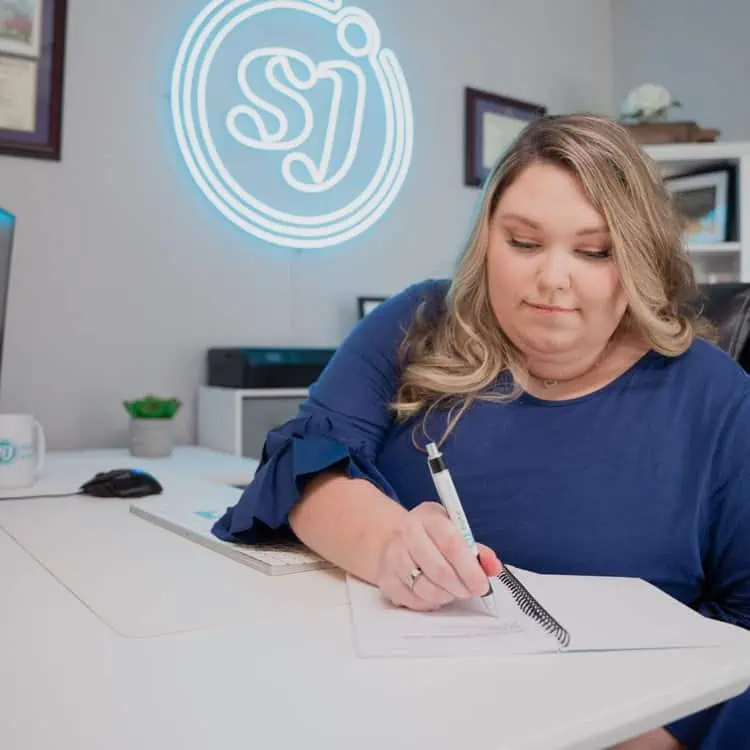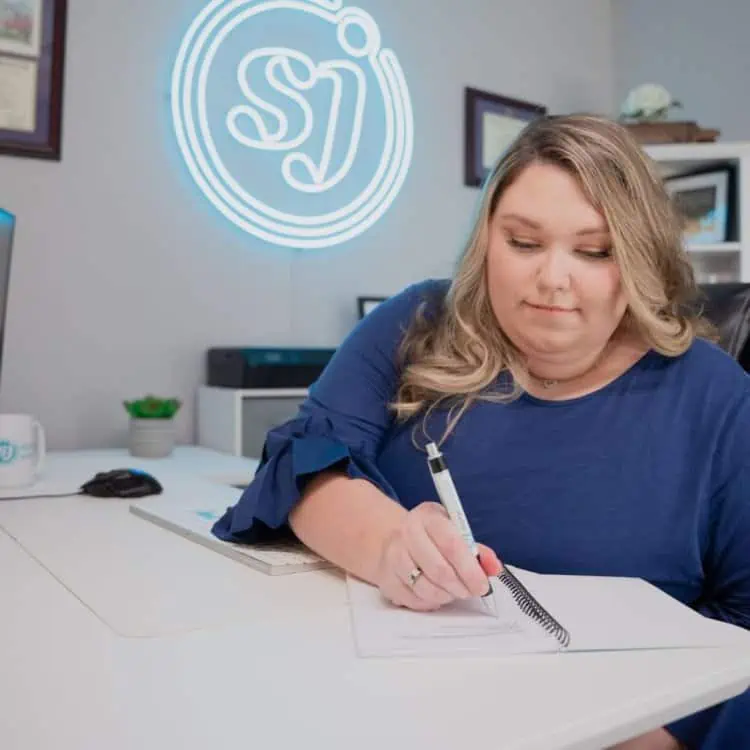 So You Start to Wonder...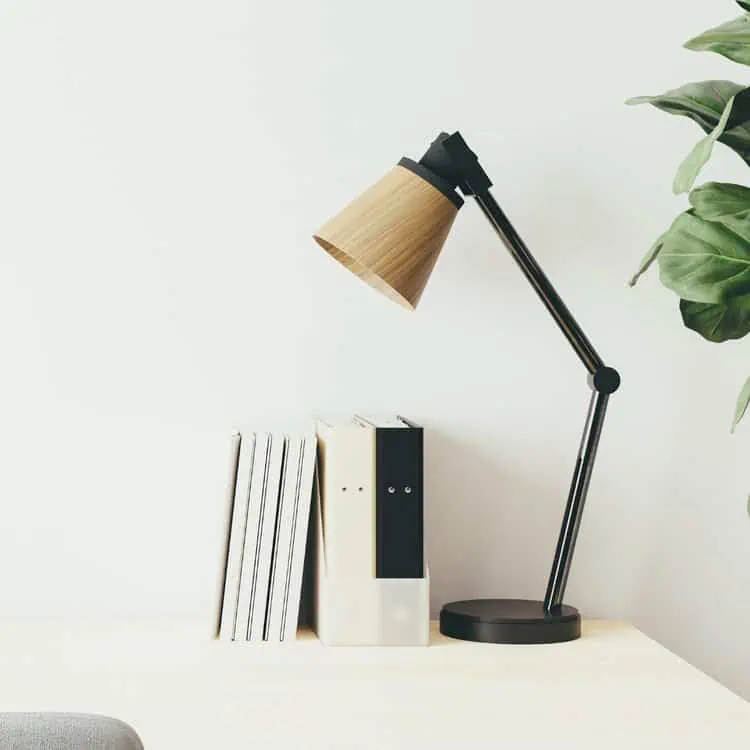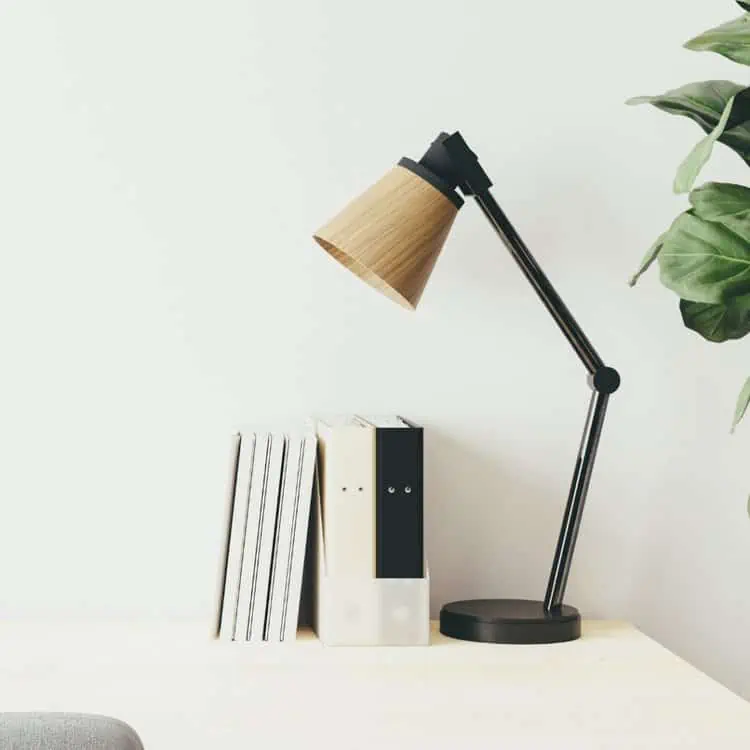 Because BTS your business feels like it's confirming these thoughts since:
You're probably thinking right now that email has gone dry, but  84.3% of consumers check their email AT LEAST daily, if not MORE!
The reason why your leads aren't converting is that an email subscriber is more than just a vanity metric.
60% of consumers say they've made a purchase as the result of an email they received.
Further, 50% of people buy from marketing emails at least once a month.
TO BE REAL HONEST, YOU'RE READY
TO SEE RESULTS LIKE…
Well, to get all of that, you need to master the art of funnel building and lead capturing so they can convert by building trust, speaking to their pain points, and spelling out how you can solve their problems.
TRANSFORM YOUR EMAIL LIST INTO ENGAGED FANS.
Imagine what it would feel like to have a strategic plan for every lead who lands on your email list.
Imagine a completely analytics-driven solution that targets and nurtures your potential customers and secures their next micro-yes with you. 
Imagine what it'll feel like when emails transform into conversions consistently, which means increased cash flow for your business.
Here's the thing about our
Skyrocket your subscriber engagement through the power of connection and targeted email marketing campaigns.
And it's a no-brainer step for you to take with us if sales is a priority.
Because over the past 5 years, SJ Digital Solutions has helped over


150

finance and real estate brands
optimize their lead generation using a variety of digital marketing strategies.
→ Optimize your subject lines, converting copy, and email format to engage your email list and gently coax them into buyers.
→  Implement an effective email marketing strategy that educates, empowers, and encourages your audience to keep taking action with your offers based on targeting that matches their demographics, interests, and problems.
→ Match your tone and style so well that you'll swear you wrote it yourself. Seriously, we can do it all—funny, professional, witty, authoritative, conversational, and more.
→ Utilize our experience with many email service providers to schedule your emails for you and track the data, so you can be as hands-off as you wish.
Here's How Email Marketing Services Work:
We'll give you the lowdown, and if you're not sure about something, just drop us a line on our contact page, and we'll get back to you in a jiffy!
After we sign a contract and onboard your company, you'll receive a form to fill out so we can learn more about the nitty-gritty of your business mission, ideal client, offers, and brand messaging. 
This is where we really get to understand the bones of your business and what the vision is that we have moving forward.
Once we study the materials provided to us, we can begin to create your emails and schedule them in your email service provider (ESP) for the date(s) you choose each month. At this point, you will have the option to make one round of revision requests.
This is where we start to master the art of nurturing your audience and writing copy that converts your leads.
At the end of each month, we will send an analytics report of your open and click rates, trends we see, leads we find promising, and how we plan to tweak things for the following month.
This is where the beauty of A/B testing comes in handy for getting the best ROI.
strategies and structures to drive subscribers to take action.
Even more importantly, we know what it takes to build a community that is ready to buy from you.
"Even as someone familiar with SEO, SJ Digital Solutions' services are a lifesaver. They have taken the heavy lifting out of my weekly and monthly SEO tasks and made it easy to succeed in this saturated online market for businesses. I know I'll be reaping the benefits of their services for years to come!"
~ Lindsey Rains from Hoofprint Marketing
Consider us your visibility specialists 
If this were LinkedIn, we would tell you that
Sam has:
Bachelors of Science in Finance and an MBA

Experience at Vanguard, including passing Series 7 & 63 licensing exams
& John has:
Software Engineering Education 

15+ years of experience building websites and experience in the financial services industry
But Our REAL Resume Lies in What We Built Toegther
We've scaled our finance blog, How To FIRE, to over 75,000 page views per month with over 20,000 social media followers & email subscribers. In August 2020, Mediavine could not help but notice us, and we added them to the ways our site provided us with recurring revenue. 
Our clients continue to be...
Banks

Credit Unions

Alternative Lenders

Subprime Lenders

Payday Lenders

Mortgage Lenders

B2B Lenders

Asset Management Firms

Personal Insurance Providers
Business Insurance Providers
Credit Card Companies

Credit Repair Companies

Real Estate Investors
Real Estate Brokers
Investment Bankers
Real Estate Agents
Property Management Companies
Real Estate Crowdfunding
REIT Providers
Investing Platforms and Apps

Fintechs

Financial Planners (CFPs)
Financial Advisors

CFAs

CPAs , Accountants, Tax Preparers, & Tax Strategists

Bookkeepers

Virtual CFOs

Financial Coaches

Financial Educators

Financial Speakers

Finance Authors

Money Experts

Financial Blogs, Podcasters, & YouTubers
Don't see your niche listed here? Chances are, we're still able to help. Let's chat.
"Passively generating business through the services SJ Digital Solutions provides my financial coaching business makes my life easier, lighter, and full of freedom. They've saved me time and earned me money– and they're friendly, professional, responsible, and responsive."
~ Adam Kol from The Couples Financial Coach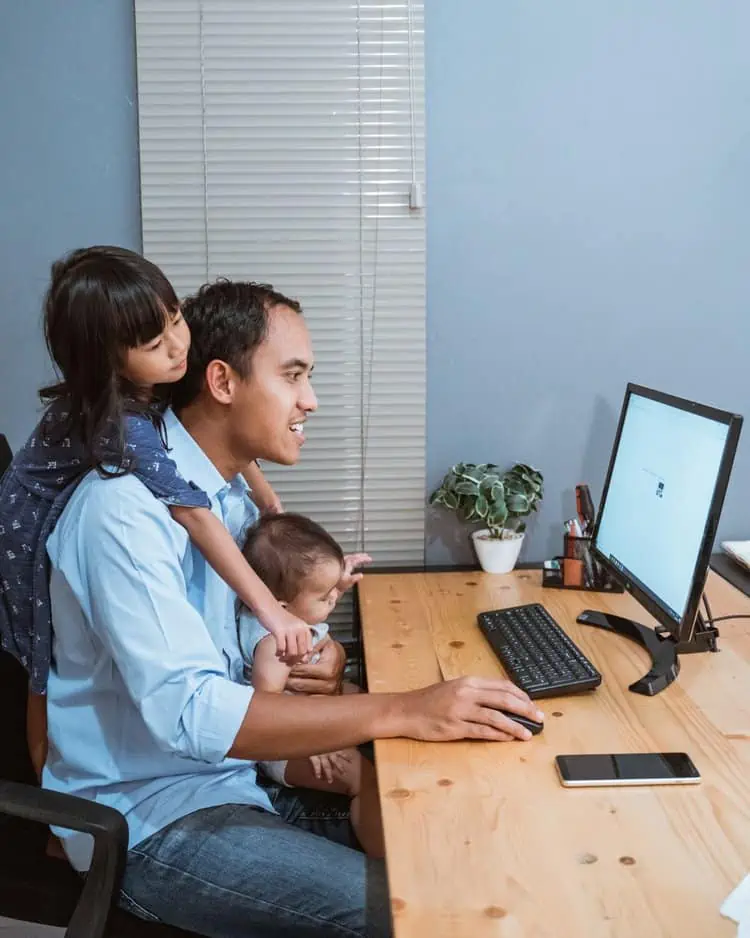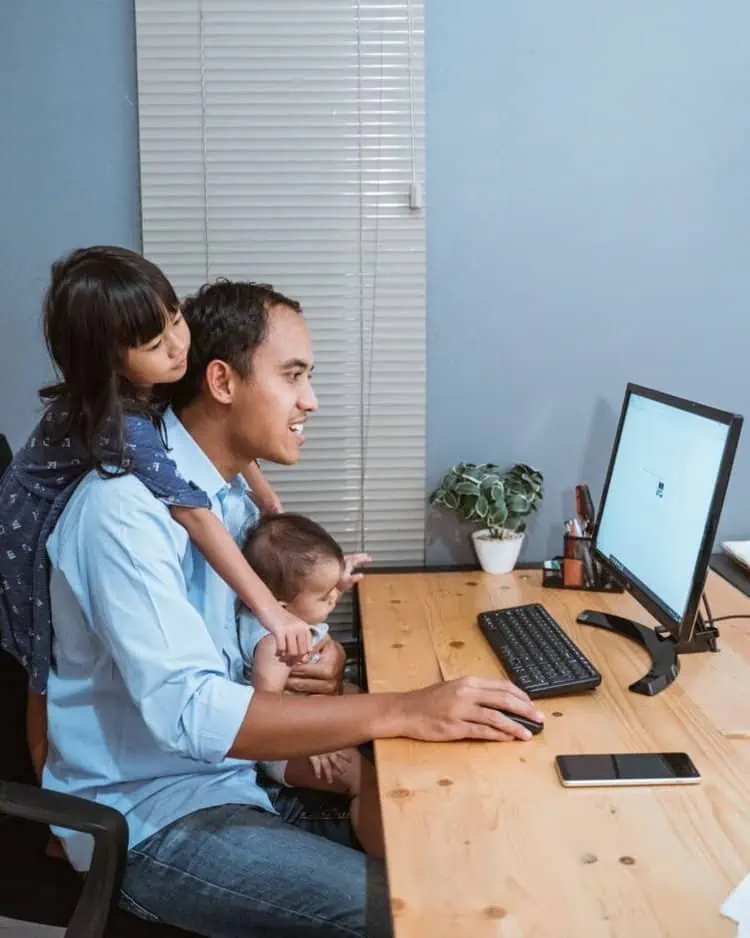 LET'S PAINT THE PICTURE OF WHAT EMAIL SUCCESS COULD LOOK LIKE FOR YOU
Here's what's possible when you choose to enroll in our Email Marketing Services:
Hypothetically, let's say a lead named Kelsey goes on your website to read about how to optimize taxes as a high-income earner.
She got to your website because you rank on the first page of Google and Kelsey NEVER bothers clicking past the first page of her search results. 
About halfway through the article, Kelsey slows her scroll when she realizes you have a downloadable guide on the topic.
Wow. She's impressed by you.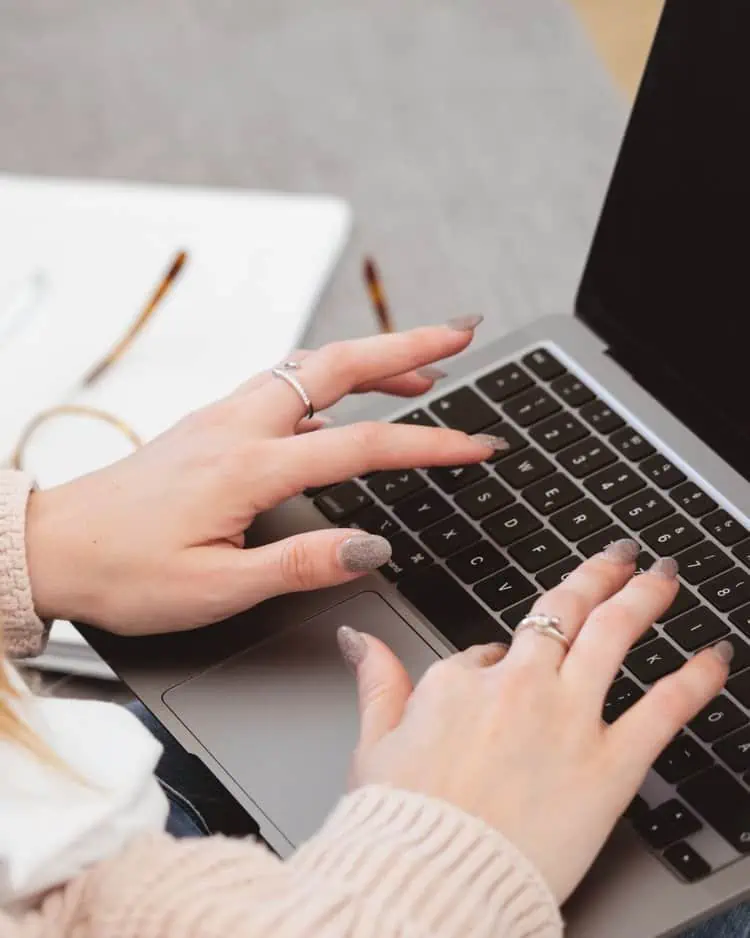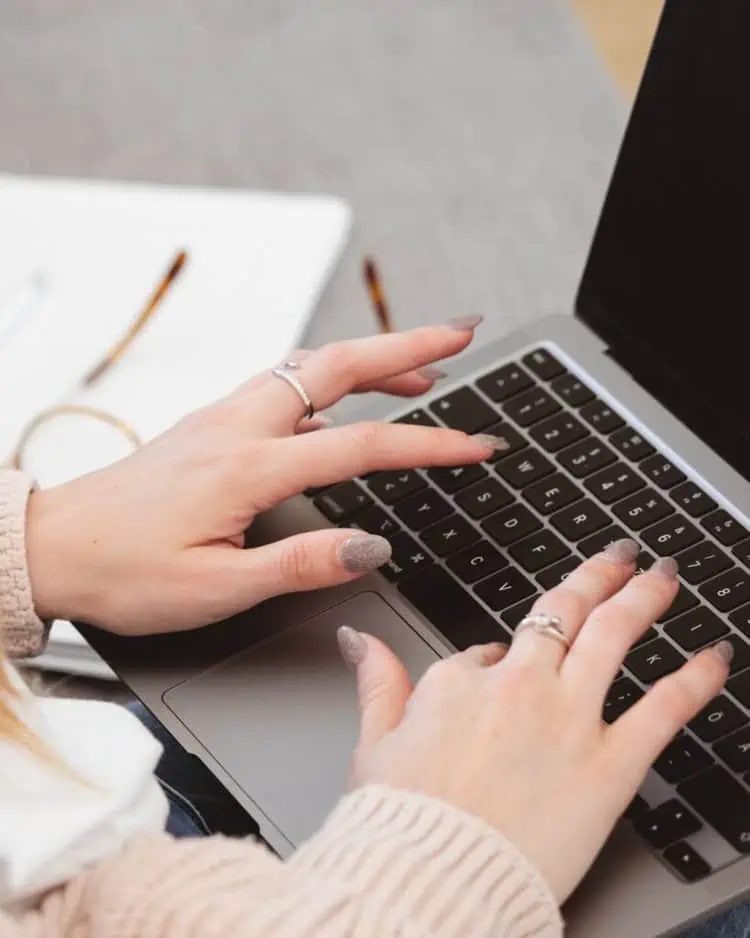 She willingly fills in her name and email address to gain access to the freebie.
After reading through your guide, she checks her inbox and realizes that there is another email from you.
She clicks and is welcomed to your community, given a brief overview of who you are, told to expect a weekly email from you, and asked to reply with her thoughts on the tax optimization strategies you presented.
Every week afterward, she gets your newsletter and takes in the value of information you are adding to her financial journey. You also gently promo your services, because hey, data does show that it take prospects 7 times of seeing something before taking action.
WHEN THAT LIGHTBULB MOMENT HAPPENS
You also aren't afraid to speak to the pain points of your ideal client and subtly explain how YOU are the solution.
After about two months of this, Kelsey realizes that she needs some help understanding what the appropriate retirement vehicle is based on her income and FIRE goals.
Lightbulb. Kelsey immediately thinks of you. 
The next time you send a weekly email, Kelsey clicks on the link to your website and schedules a consultation call for your financial planning services. And, after speaking with you, she signs on for a fee-only financial plan.
Here's what you'll get with our
When you're ready to transform your newsletter and lead magnet subscriber list into a cash-generating asset (instead of just an arbitrary number), you get a 3-month container with us designed to keep the transactional psychology going.
**Please note that due to the nature of this service, at least a 3-month commitment is required, although we fully expect you'll stick with us well beyond 3 months.
With this partnership, you get:
Monthly Investment: $250 per email
*If you're looking for multiple emails per week, or even daily, contact us for a custom quote.
Don't Just Take Our Word For It
WE PUT OUR EMAIL MARKETING SKILLS TO THE TEST
Our Financial Independence and Early Retirement website that went from invisible to over 6,000 primed email subscribers according to ConvertKit.
And we researched industry averages to see if our website makes the cut.
Financial Services Average Open Rate: 28.12% Average Click Rate: 1.03%
Real Estate Average Open Rate: 33.25% Average Click Rate: 0.85%
OUR Average Open Rate: 37% Average Click Rate 2.19%
And now we have a flood of website traffic every time we send an email. We also have purchases come in every time we launch a new course, coaching session, or printable without spending thousands of dollars on Facebook or Google ads and never implementing crazy time-consuming launch plans.
Want To See Our Work In Action?
Here are some of the highest converting emails sent to our How To FIRE subscribers.
Frequently asked questions
READY TO TURN SUBSCRIBERS YOU'RE PAYING FOR INTO SUBSCRIBERS THAT ARE PAYING YOU??
Then it's time to implement targeted email marketing into your funnel. That one decision will directly affect your revenue goals.
WARNING: Boring disclaimer.
As you probably already realize, no results are guaranteed– especially regarding income and financial success.
We include client testimonials and success stories to demonstrate what's possible when we work together. But your results may vary. 
As always, we commit to you that we'll work hard with you to get the results you desire, but our crystal ball is out of commission, so we can't predict your level of success.