A
White-Label SEO Service
for the Strategic Service Provider
The Done-For-You SEO Solution to Help You Best Serve YOUR Clients Is Finally Here→
It's Time to Breathe a BIG Sigh of Relief!
Because you're FINALLY getting the SEO Support you deserve for the clients you love without lifting a finger.
(Okay, maybe it'll require a couple of mouse clicks– but that's it!)
Major brands trust us like:
you may wonder what we mean by white-label SEO services.
Great question! 
White-label means that we'll never be client-facing with your customers because YOU, as the service provider, are considered our client.
You'll give us some basic information, and then our team of experts at SJ Digital Solutions will work diligently in the background to provide you with the SEO services you deserve to best see SEO success for your clients.
This also means that your clients NEVER know we're here helping you. 
SEO Partner Pro is a pass-through service that allows you to add revenue when you offer SEO as an add-on service to your clients!
"I recently partnered with SJ Digital Solutions to provide various SEO projects for my clients and THEY DID NOT DISAPPOINT! Sam and her team freakin' know their stuff. They provide us with backlinks, keywords, content briefs, SEO strategies, and more. Their ability to drive organic traffic and optimize whatever they work on is incredible! HIRE THEM!"

-Haley from Slade Copy House 
You probably already realize that
SEO strongly influences the Google ranking of any website.
And as a service provider who cares, you're committed to the overall success of your clients' websites, sales pages, etc., that you create for them– 
This means it's vital for you as the expert to include an effective SEO strategy for your clients when building their website or creating copy that converts for their products or services.
Because we both know that a strong SEO strategy for their businesses often means increased traffic and more quality leads to their offers.
(not to mention, increased traffic to your own services.)
With higher web traffic often comes increased click-through rates, which can translate into increased brand awareness and higher conversion rates.
A.K.A. A few more cha-ching$ 💸 from Stripe or PayPal chiming on their phone. . .which is always fun!
But as fellow service providers, we understand that adding one more thing (even if it's super valuable!) to your to-do list isn't always doable. . .
This is why we created SEO Partner Pro:
Your hands-off solution to get SEO services from industry experts with proven results.
We created this offer with our fellow service providers in mind because we believe that when you help your website or copywriting clients flourish + grow with Google, you'll have some thrilled clients.
And Delighted Clients = Profitable Business for YOU!
Because you know that your best + happiest clients:
Give you more excellent client retention since they'll return for your services time and time again and ultimately decrease your lead acquisition costs.
Become your organic marketing team through glowing reviews and personal referrals to their network.
You + your clients deserve a WINNING SEO STRATEGY through our white-label SEO Services.
Why aren't you already implementing SEO for your clients?
Well, it's not all your fault! 
Being a done-for-you service provider and running your business behind the scenes is a special kind of crazy.
(Ask us how we know. . .)
As a busy service provider, you're probably feeling: 
Then your next logical step is to trust SJ Digital Solutions
as your preferred white-label SEO service provider to get you the best SEO research possible for your clients.
When you partner with us for SEO services, you gain access to our expertise and experience.
We stay immersed in the latest research and strategies so that you'll get access to up-to-date SEO trends + techniques. 
Plus, we're dedicated to our industry's best practices, such as following Google E.A.T.
OUTSOURCING to experts like us is vital when you're ready to scale your service-based business to the next level.
Because having too much work is one of the BEST problems to have. . .
But still a problem nonetheless.
"I have worked with Sam and John, the CEOs at SJ Digital, on numerous occasions over the years – both in their capacity as SEO drivers for finance start-ups and as a client for their white-label SEO support within my brand and web design agency. Every.single.time. they provide stellar communication, a seamless client experience and most importantly their SEO knowledge and expertise is so comprehensive I can confidently know I am giving my clients the best opportunity to be visible along with having my own increases in site traffic based on their research."

-Bethany from Bethany Works® Design Agency 
Right now, you lack the bandwidth to add 1 more to do. . .
And although we both know you're brilliant at your done-for-you services, you're NOT a trained SEO Expert with a proven track record.
For instance, our clients have seen results like:
Boosting total clicks by 88% and total impressions by 80% for our financial advisor/CFP client in JUST 3 MONTHS.
Increasing the year-over-year growth of a client's financial blog by 275% as they worked with us to optimize their SEO and increase their visibility through content marketing.
Tripling the probability of organic clicks through ranking keywords for our client's real estate crowdfunding app in ONLY 3 months.
And after 6 months of our partnership, this same client celebrated a 10X increase in traffic and ranking keywords that increased their organic leads!
You're ready to drop the SEO guilt once and for all.
You're ready to trade "dropping the ball" for "passing the ball" into our capable hands as your all-star behind-the-scenes SEO team so that we can take this thing to the end zone. 🏈
Wait. . .who are we kidding? 
We aren't the people for a football analogy. 
What we mean to say is:
"HELP IS ON THE WAY, DEAR! HELP IS ON THE WAY!!!"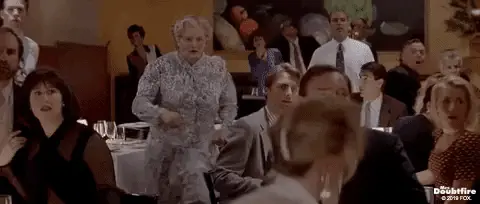 Because we both know at the end of the day you simply want some good, old-fashioned H-E-L-P!!!
(And if you caught the not-so-subtle Mrs. Doubtfire reference here, you're our kind of people.)
Your SEO + Visibility Specialists!
If this were LinkedIn, we would tell you that
Sam has:
Bachelors of Science in Finance and an MBA

Experience at Vanguard, including passing Series 7 & 63 licensing exams
& John has:
Software Engineering Education 

15+ years of experience building websites and experience in the financial services industry
But Our REAL Resume Lies in What We Built Toegther
We've scaled our finance blog, How To FIRE, to over 75,000 page views per month with over 20,000 social media followers & email subscribers. In August 2020, Mediavine could not help but notice us, and we added them to the ways our site provided us with recurring revenue.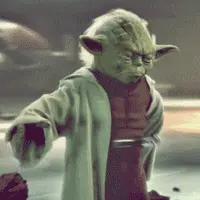 And here at Team SJ Digital Solutions, we're poised and ready to be your Yoda-like SEO sage since you're like the Luke Skywalker of service providers!
White-Label SEO Services for the Strategic Service Provider
When you invest in our white-label SEO Services, you get a complete SEO Copywriting Guide for 5 of the website pages of your client so that they can GROW in their Google rank.
We commit to getting your guide to you in 5 OR FEWER BUSINESS DAYS.
This offer is for you when you're ready to:
And instead, you can invest your time and resources elsewhere, like:
When you consider gaining all that time back,
outsourcing your keyword research for your client projects becomes a no-brainer!
Especially when you get all of this SEO goodness for only $300.
🍝   Precise keyword research, so it doesn't feel like you're simply throwing spaghetti at the wall to see what sticks. 
With research-based certainty, your clients can see what THEIR dream clients are looking for on Google.
🏷️  Title tags, meta descriptions, a URL, and keywords so that you get to help your client optimize 5 of their website pages: 
Home Page

About Page

Services Landing Page

Offer Specific Services, Page 1

Offer Specific Services, Page 2
🕰️   A complete SEO Copywriting Guide housed in a lovely Google Doc will be in your hands in 5 business days or less
And implementation is as easy as pie [YUM 🥧] because this deliverable is designed with minimal, cut 'n' paste effort in mind!
📧   To feel SUPER supported because you get 1 round of revisions + 14 days of email access to us as your SEO experts after your deliverables are in hand
AND Get these Super Cool Bonuses FOR FREE!
Bonus #1: 
Personalized guidance for meeting E-E-A-T Standards:
🍽️  You probably already know that E-E-A-T is short for Experience, Expertise, Authoritativeness, and Trustworthiness. So it's a quick guide to the type-y of content Google like-y. Haha.
In this bonus, you'll get guidance from us on E-E-A-T-approved content ideas that integrate your client's keywords on the page.
Bonus #2: 
Strategies to Showcase Client Services, so they SHINE!
⭐ On your Offer Specific Services Pages, we'll suggest how to use the keywords in a way that mixes education + showcases their services.
For example, this may include SEO-optimized H2 or H3 descriptions written out for you to use on the page.
GET SEO OFF YOUR TO-DO LIST:​
Professional Level SEO research tools can cost you HUNDREDS of dollars each month. 
And online courses that teach you how to do the research properly can translate into THOUSANDS of dollars before you even see 1 penny of ROI.
Then there's the time spent researching keywords to consider. . .
Imagine using all of that time instead for:
→→WHATEVER YOU WANT 😎←←
"This is SO good! Thank you! Not only will this benefit the website copy I'm writing for my client, but it's also educated me in the process. Your notes are thorough but not overwhelming. They gave me great direction on incorporating SEO into the copy. I'm so glad I invested in SEO Partner Pro!"

-Holly Joyce Murray, Certified Conversion Copywriter
Plus, now you get to say YES to your clients when they inquire with you about implementing SEO into their deliverables.
This will help your clients to get Google Visible, one keyword at a time!
You'll finally feel like the expert designer and/or copywriter you are because you're equipped to serve your clients through SEO.
The Process to SEO Partner Pro:
Step 2: 
You'll receive a 3-part proposal from us via our CRM, Dubsado.
Step 3: 
Open said proposal and review. Accept the proposal by signing the contract and paying your invoice.
Step 4: 
Complete the questionnaire provided to you Re: your client's business (i.e., the client you're writing copy or designing for).
This questionnaire gathers information about your client's website, branding, and messaging. In addition, you'll provide details about their brand's personality, specialty/niche, and any market differentiators that set them apart from their competitors.
Step 5: 
Sit back & relax! Because in 5 business days or less, you'll get an SEO Copywriting Guide for your client's business.
We know SEO, and even more importantly, we know
THE STRATEGIES AND STRUCTURES REQUIRED FOR YOUR CLIENT'S SITE TO RANK IN GOOGLE.
Still Curious About Something? Let's get you some answers!
FREQUENTLY ASKED QUESTIONS
It's time for you to execute the vision for your client's project with absolute assurance that the SEO strategy you present is done with expertise and excellence.
Let's get a winning SEO strategy for your clients into your hands a.s.a.p., shall we?