Building a successful bookkeeper marketing plan is the key to growing your bookkeeping services business. As a business owner, you have many responsibilities, but marketing is the only way to grow your business.
Here's everything you must know about bookkeeping marketing.
Why a Bookkeeper Marketing Plan Is Important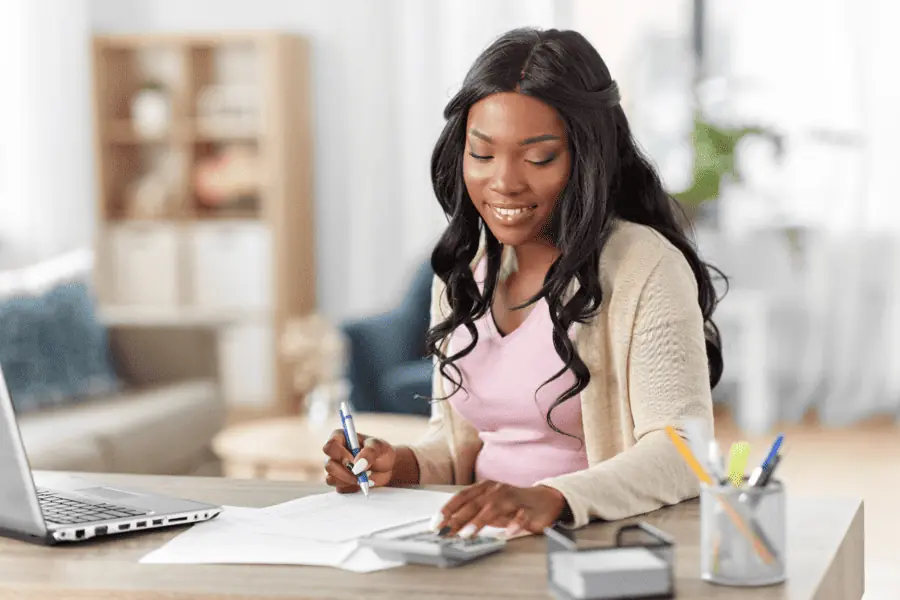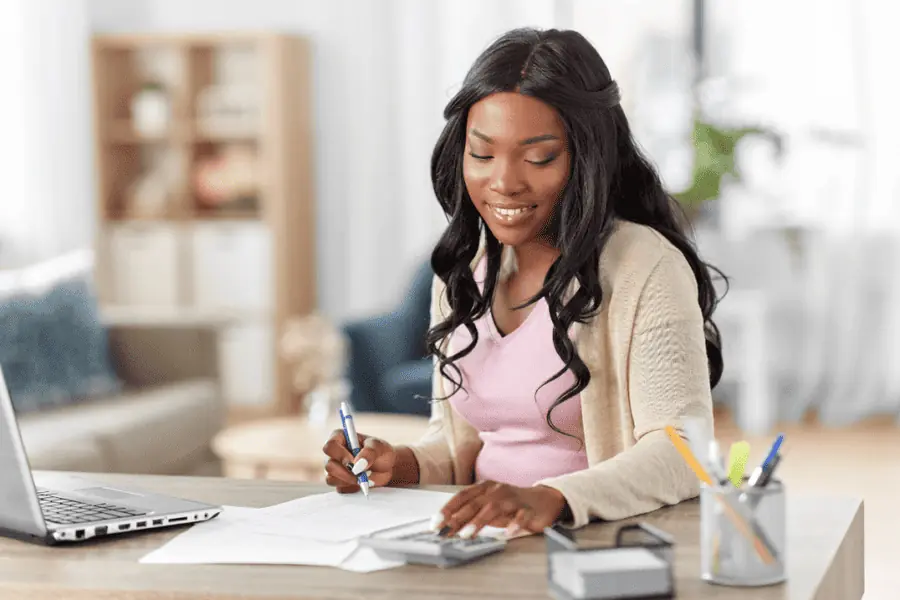 You probably aren't up to speed on marketing strategies if you're a bookkeeper. After all, you excel at numbers, not advertising. But, a bookkeeper marketing strategy is the key to growing your business and getting you the clientele you deserve.
Without a marketing plan for bookkeepers, you may hit a standstill with your business. You may have current clients, but what happens when they no longer need your bookkeeping services? You need a continually updated pipeline of clients, especially in the ever-changing bookkeeping industry.
While technology tries to take over most industries, there are certain things only human bookkeepers can do. For that reason alone, your marketing efforts for your bookkeeping service are essential.
Methods for Bookkeepers Marketing Their Business
If you run a bookkeeping business, you likely wonder, what are the top methods for bookkeeping marketing? We've narrowed down the top strategies to help you maximize your marketing for bookkeepers.
Local SEO
Local SEO (search engine optimization) lets people in your area know you are available. Even though many small businesses use online bookkeepers, there's something special about finding someone that is local. Some small business owners prefer a local bookkeeper because they can visit you in person if needed and because it gives a community feel to the business they run.
Local SEO means adding your location or the locations you serve to your keywords. For example, you might include cities, states, or specific areas you want to focus on to reach your target market.
Content Marketing
A solid content marketing strategy is the bread and butter of your bookkeeping marketing strategy.
Content marketing can mean many things, including:
Blog posts
Email newsletters
White papers
Videos
Social media posts
Think of all the places your target market will be, and that's where you want to implement content marketing. No matter where you post content, though, it should be consistent. Anyone looking at your blog, social media, or video content should instantly recognize you because you use the same colors, logos, and overall images. Of course, you should only post relevant content to ensure prospective clients understand what you offer and how to service them.
Email Marketing
Email marketing is a marketing strategy that lets you get personal with your audience. You can use your email list to inform clients about new products, services, discounts, news, and special tips.
Email marketing allows you to build brand awareness, create stronger relationships with your audience, and keep current and potential clients engaged in your products and services.
Email marketing is more personal than other content marketing options because you can make the email sound like you are talking directly to each potential client. It allows you to stay connected and continually increase your client base.
Social Media Marketing
Next to email marketing, social media marketing is a critical way to connect with your audience personally. While your social media messages aren't directed at a single person, they allow the opportunity to build relationships and find ideal clients.
Current and potential clients can converse with you via messaging or comments on your social media page when you create content. If you respond, you show the person speaking with you that you care and anyone else paying attention to your pages.
Relationship Marketing
Any business owner must participate in relationship marketing. It's the best way to get new clients and keep existing ones. But how do you do that?
There are many ways to get more clients, but building relationships takes time and nurturing. The best methods include the following:
Sending thank you notes with a small gift after a company chooses your bookkeeping services
Posting a surprise discount or offer on your social media pages specifically for your followers
Asking for client feedback to show your clients you care about them and the service you provide
PPC Marketing
Your digital marketing strategy may be to get organic traffic most of the time, aka free advertising. Still, sometimes, pay-per-click marketing is essential, especially if you want to grow clients in a specific niche.
PPC marketing relies on search engine optimization because you target people in a specific niche. You only pay for the marketing when potential clients click on your sponsored ad. If they do, chances are they are searching your keyword and are relevant leads.
You can find PPC marketing options on Google ads, Facebook ads, and many other popular platforms.
Creating a Bookkeeper Marketing Plan
To grow your bookkeeping business, you must have a working digital marketing plan. Here are the steps to create an online marketing plan.
1. Create Your Marketing Goal
To create a plan, you must know your marketing goals. These help you understand the steps to put into place to build your bookkeeping business.
Every bookkeeping service may have different marketing goals. A few examples include:
Increase sales
Develop relationships with current and potential clients
Create more brand awareness
Obtain more client referrals
2. Identify the Target Audience (Niche)
Knowing your target market will help you market where these customers spend money and time. Developing a marketing plan that focuses on your demographic will ensure you get the results you desire.
For example, if your target market is mid-size corporations, you'd likely use LinkedIn as your primary social media page versus Facebook or Youtube.
3. Describe What Makes You Unique
Chances are there are hundreds or thousands of bookkeeping services vying for the same business you are, especially if you run a virtual business. To gain the business of new prospects, you must determine what sets you apart from the competition.
Do your research and see what the competition offers and how you stand apart from them. Then, create your online marketing around these differences to let your audience know why they should choose you.
4. Determine Your Budget and Timeline
Digital marketing costs money, but you'll typically see a decent return on your investment when it's done right. Before committing to a bookkeeping marketing program, determine how much you can afford and the timeline you're considering.
Having short- and long-term goals is a good idea to help you reach more prospects and grow your business.
5. Wisely Choose Content Platforms
Know where your audience spends their time and focus on those platforms. For example, if you cater to several demographics and they each spend time on different platforms, choose one or two and work your way up slowly.
Choose the platforms you have the time to manage that will provide the greatest return on your investment. Then, track your results; if things aren't going as planned, you can consider other platforms along the way.
6. Execution and Tracking
After creating the perfect bookkeeping marketing strategy, it's time to implement your plan! Follow your plan carefully, and note any hiccups along the way.
After implementing your plan, track your results. You can track results monthly, quarterly, or however you see best fit. Use the results to determine if you should go back to the drawing board or if you're seeing results such as more clients, website traffic, inquiries, and a larger email list.
Additional Bookkeeper Marketing Ideas
The marketing ideas shared above, such as social media, content, and email marketing, are the most common options for bookkeeping businesses. However, here are some additional ways to market your business.
Network in-person – Even if you offer your bookkeeping business online, you can show your local community what a valuable resource you are by getting involved in the community and networking with local businesses.
Provide incentives for referrals – Encourage your current clients to provide you with referrals by offering a small incentive in exchange for new clients. Word of mouth is a great way to grow a business; incentives may motivate your current clients to help you.
Respond to reviews – Good or bad, always respond to customer reviews. This shows future clients that you are responsive and invested in your business. This is one of those strategies that costs you nothing but can reap high rewards.
Reasons Bookkeeper Marketing Fails
Bookkeeper marketing can be complicated when you don't have the right help. Here are some common mistakes made when utilizing bookkeeping marketing strategies.
No goals – Not setting goals makes it hard to determine the best marketing strategy path. When you have goals, you can put the proper steps in motion to reach them by using the best strategies for your niche.
Not watching competitors – Your competitors are watching you and what you're doing, and you should do the same. Figure out what they missed or what they do that you can do better and get the results you want from your bookkeeper digital marketing.
Not using SEO – Your goal in any marketing strategy should be to rank high in the search engines, which is only possible with search engine optimization. Use the keywords your audience searches to get the traffic you want.
Keys Skills for Successful Bookkeeper Marketing Plans
Running a bookkeeping business is hard work and takes up a lot of time. In addition to your bookkeeping skills, you'll need the following skills for your bookkeeping marketing:
Know your audience – You need excellent market research skills to know what your audience needs/wants to produce the desired results.
Social media knowledge – Understanding social media and how it works is the key to a successful marketing plan. Knowing which platforms to use and how to maximize your results on them is key.
Analytic skills – Being able to track your results and know what's working and what isn't is the key to making the most of your marketing efforts.
FAQs
What Does a Bookkeeping Business Need to Know About New Client Acquisition?
Getting new clients is the key to growing your small business. The right marketing strategy will help you get the traffic you need to build your business.
What Is the Ideal Market for Bookkeepers?
Every bookkeeper has a different audience. Determine which niche you serve the most and focus your marketing efforts on them to gain more traffic and close more sales.
How Do I Track the Performance of My Bookkeeper Marketing Campaigns?
Tracking your bookkeeping marketing campaigns is the key to success. You can track the performance using Google Analytics or any analytic software your platform provides to determine which campaigns perform the best.
How Much Should I Budget for My Bookkeeper Marketing Plan?
Bookkeepers typically spend 7% – 10% of their annual revenue on marketing, but you should spend what you can afford.
How Long Do Bookkeepers Need to Market Themselves Before Seeing Results?
It can take a few months to a year to see results from your bookkeeping marketing plan. The key is to keep going and not give up.
How Often Should Bookkeepers Send Emails?
After your potential clients sign up on your email list, they'll expect to receive emails from you. This doesn't mean you should overwhelm them; weekly emails usually suffice.
Do Bookkeepers Need to Be on All Social Media Platforms?
Bookkeepers should be on the social media platforms their audience spends time on. This could mean LinkedIn, Facebook, or YouTube. It depends on your audience and what they want.
Get Professional Help With Your Bookkeeper Marketing Plan
Your bookkeeper marketing plan is an integral part of your business. It requires careful planning, plenty of follow-up, and an understanding of your audience's wants. If your days are full, but you want to grow your business, consider getting professional help for your marketing needs.