How to Increase Leads and Revenue through
Lead Generation
for Fintech
The finance industry is highly competitive. With hundreds of online financial technology companies, the landscape is more competitive than ever before.
To gain the client base you want, you must implement a lead generation plan for fintech, including building relationships with your leads (the people interested in your products and services). 
If you've worked hard to attract leads to your website with SEO and content marketing, lead generation for fintech is the next step. Lead generation helps you build the relationship your leads want so they can trust you with their money.
Lead generation is about converting leads into clients. It doesn't happen overnight. Instead, it's a process that involves relationship-building and guiding leads through your sales funnel.
As you know, choosing a fintech company is a big decision. Financial technology companies accept deposits, offer loans and credit cards, and help clients with critical financial decisions by partnering with big-name banks. Every fintech company offers different products and services, and your leads want to know what you offer so they know if you're a good fit.
Before online marketing, fintech companies had to rely on word-of-mouth, cold calling, and mailers to get their audience's attention. As a result, it took much longer to turn leads into clients. Today, however, the process is much more seamless and faster, and without lead generation for fintech, you could lose a large part of your target audience to other companies.
So what does a lead generation plan for fintech look like?
There isn't a one-size-fits-all approach to lead generation for fintech. Instead, it varies based on your model, products and services, and your target audience's needs.
What Does Lead Generation
for fintech Include?
At SJ Digital Solutions, we help fintech companies turn their organic traffic into clients by creating a lead generation plan for fintech that is customized to your institution's needs.
We know how hard you worked to get organic traffic (you may have used our SEO for fintech services). But if you don't follow through with a lead generation strategy for fintech, your traffic won't know what to do. In other words, you won't convert your leads into sales.
Our lead generation for fintech strategies includes getting to know your target audience and providing ways to guide them through the sales funnel. Every lead generation plan we create for fintech companies differs, as we customize your plan based on your company's needs. 
Some lead generation plans include quizzes, offers, and opt-in lists. Others request a phone number to allow you to call them and discuss their banking needs, as some discussions are best over the phone versus online.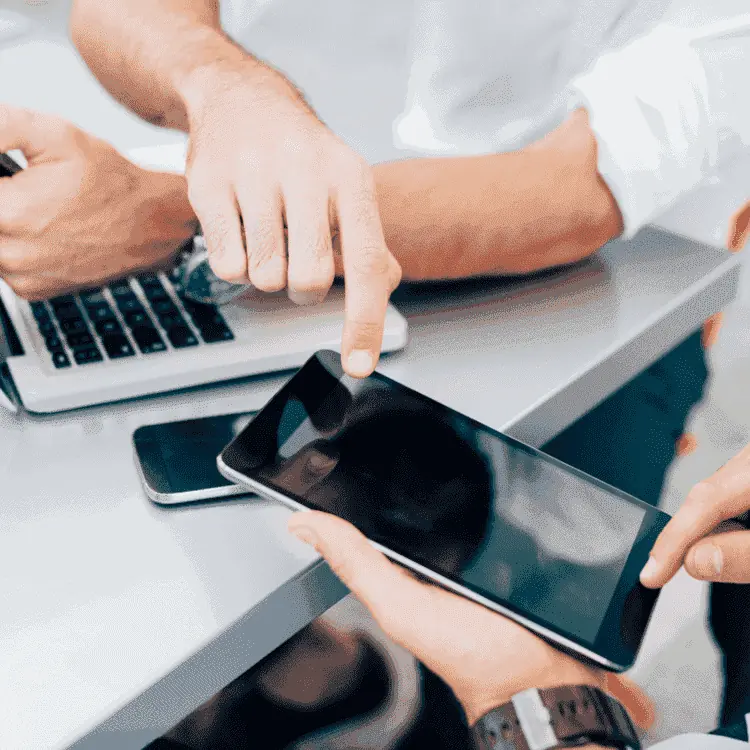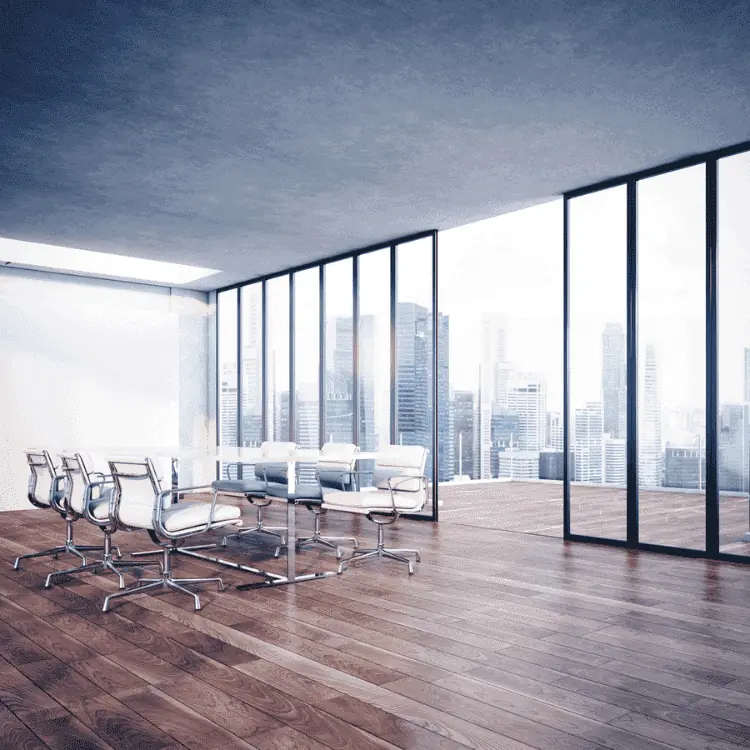 At SJ Digital Solutions, we have many years of experience in the finance and marketing industry, helping fintech companies achieve their goals. We know what works and what doesn't in the finance industry and guide you to the most successful processes.
We've done the legwork and know when and what methods work with finance companies of all types. So whether it's pop-ups, quizzes, or email newsletters your audience wants, we research and help you create the best lead generation strategies for fintech.
Working with SJ Digital Solutions, you'll convert your organic traffic into leads and eventually make them an integral part of your client base.
Want to see our work in action?
The Benefits of Lead Generation
for Fintech
You probably thought you were done after implementing SEO and content marketing strategies, but it's just the start. Now you must nurture your leads to get them to convert into clients.
Yes, it sounds like more work, but lead generation for fintech has many benefits, including the following.
Lead generation for fintech means you provide your audience with content via email newsletters, social media posts, or other methods. When you provide quality content, your audience will likely engage with you.
What happens when people engage with your brand? They let others know. Before you know it, your lead generation strategies for fintech helps you get more followers, giving you a higher chance of converting more leads into clients.
Lead generation strategies for fintech targets the right audience. It's not just a post-and-pray method, hoping the right people see your content.
Instead, when you work with a successful lead marketing firm, you'll have tried-and-true methods used to ensure you give your leads the information they want. With the proper research, you'll know when pop-ups work for your audience when they are likely to take quizzes, and most importantly, when they are most likely to accept an offer.
Just throwing content out there and hoping someone sees it and converts doesn't work. Lead generation for fintech requires a carefully thought-out plan.
Give your Leads Something to Do
There's nothing worse than doing all the work to build your organic traffic only to have them stop in their tracks after visiting your website.
When you use lead generation for fintech, you tell your audience what to do. Don't worry, it's not forceful. 
Instead, you gently guide your audience through the sales funnel to eventually get them to become your client. For example, you might provide a free offer, access to exclusive content, or ask them to take a quiz so you get more demographic information to help you build a more robust marketing plan.
The key is that you aren't leaving them wondering what to do next and risking them going to a competitor.
Remember the days of cold calling? Today, maybe you 'cold email.' Either way, you're taking a stab in the dark, hoping you eventually reach the right person.
Lead generation for fintech eliminates the need for cold calling. Instead, you have a targeted marketing plan focusing on the people wanting to hear from you. They are already on your website or social media pages because of your SEO and content marketing efforts. It's your job to tell them what to do next so they continue through your sales funnel and, when the time is right, become a client.
Allows More Personal Contact with your Leads
When you use lead generation strategies for fintech, you can reach out to your leads in ways that didn't exist before. 
Whether you use perfectly-timed pop-ups, quizzes, offers, or newsletters, you show your audience that you're a leader in the industry. You give them reasons to trust you rather than just the same old stuff.
Your leads want to know what sets you apart from the hundreds of other companies they can choose. Without a lead generation plan for fintech, you may miss the mark.
Critical Factors for Successful Lead Generation for Fintech
You don't have leads if you don't have a website, so the first step is to create a high-quality website that's SEO optimized so your audience can find you. The key is to show up on the first page of the search engine's results.
But that's not all. You want your website to be engaging so your audience stays on it and wonders what to do next. If you just slap a website with keywords to lure people in, they'll catch on quickly.
Instead, create a value-added website that makes your viewers want to learn more. That's where lead generation for fintech begins. When they want to know more, they'll see a perfectly timed pop-up, quiz, or other content that moves them further into the sales funnel. 
Use Strong Calls to Action
Your audience can't read minds, so they don't know what you want them to do after visiting your website.
A good lead generation plan for fintech includes optimized strategies to capture leads when they are the most likely to convert. For example, if someone visits your accounts page, chances are they are looking for a specific type of account. When they click on it, they may want to know more information. A pop-up just in the nick of time that asks questions about the type of account they need and their email address provides you the opportunity to offer them customized content geared toward what they want.
Without a call to action, though, telling your audience what to do, they may not move forward and will go to a competitor.
Lead generation for fintech doesn't mean you should market to every person on the planet. Even if you offer a large selection of products and services, you have a niche audience.
If you have several niche audiences, categorize them and market accordingly. You'll have a lower ROI if you focus all efforts on a general audience. No one will feel like you understand what they need or offer the services they want.
When you know your niche, you can target your marketing efforts to what they want, increasing your chances of converting them.
Optimize all Lead Content
You worked hard to get the organic traffic you have, but now you must keep it going. Any content created as a part of your lead generation for fintech must be optimized too.
You want to keep your audience's attention by using the keywords they're looking for when choosing a fintech company.
Your content should be recognizable across all platforms, whether it's your website, blog, social media page, or lead content, such as pop-ups.
Create Attractive Opt-in Offers 
Throwing any old opt-in offers on your website isn't good lead generation for fintech. Instead, they must be perfectly timed, optimized, and researched.
Know what your audience wants and when they want it. Most people don't willingly give up their personal information, including email addresses, easily. They need a good reason to provide it, so do your research and know what your audience wants.
For example, your audience might be willing to answer a quiz or sign up for your email newsletters at certain points. Other times, they may be willing to accept an offer for a cash bonus for deposits or a lower fee for a specific banking product.
Take Advantage of A/B Testing
No matter how much research you do about your audience, sometimes your fintech lead generation strategies will flop, and that's okay!
It's part of the process.
The key is using that information to know what works and what doesn't. If you want accurate results of what works and what doesn't, consider A/B testing. 
This method groups your efforts into two categories – A and B. After running both campaigns, compare the results and see which worked best. For example, you might run a promotional offer to some and a request for email signup with another.
Run the campaign and see which performed better; that will tell you what your audience wants.
Additional SEO Services We Offer For Fintech
In addition to these services, we offer:
Our Lead Generation Framework for Fintech
SJ Digital Solutions has a long history of helping fintech with lead generation. We understand what it takes to convert your leads into clients. We work hard to get you the organic traffic you desire and then help you cross the finish line by converting them.
We know the best lead generation for fintech strategies but always customize our lead generation plan for fintech based on your company's needs. We don't use cookie-cutter strategies or cut corners. Your success is our success, and we are here for you every step of the way.
Our lead generation strategies for fintech are customized for every client. No two companies have the same marketing needs, even if they offer the same products. Our founders have extensive experience in banking, finance, and technology to provide our clients with top-notch lead generation for fintech services.
We've seen what happens when you work hard to get organic traffic but don't follow through with lead generation strategies. The experts at SJ Digital Solutions ensure you aren't one of them. Working with us provides you with a successful DFY lead generation strategy for fintech.
Are you overwhelmed at the thought of more work going into your online content? Don't worry, SJ Digital Solutions is here every step of the way.
We offer a hands-off plan that allows you to tell us what you need, and then we take the reigns. You sit back and watch your traffic increase, and leads convert. We do all the work, meaning you don't have to take on more stress or think about hiring more staff – we've got your back.
Analytics tells you everything you need to know about your lead generation for fintech strategies. If they work, that's amazing. But if the analytics say they didn't work, it's not the end of the world. Instead, it's a chance to return to the drawing board and see what should change.
At SJ Digital Solutions, we love data and all the information it provides. We'll analyze it, share the results, and help you perfect your lead generation plan for fintech.
Turn leads into customers and get started today. We've partnered with fintech companies around the globe with digital marketing campaigns, including SEO, content creation, lead generation, and beyond. Get results with the pros in your niche – we're not a generic agency that works with everyone.
SJ Digital Solutions Makes Fintech Companies Visible to Google
Want to see REAL results our clients have experienced using the power of lead generation for fintech? Click HERE!
Frequently asked questions
Here are the most frequently asked questions we receive from clients in the fintech industry when they want to kickstart their lead generation for fintech.
A: Lead generation for banks is the dessert to your four-course meal or the last puzzle piece. You've done the work getting the traffic. Next, you must guide your leads into your sales funnel to help them convert.
This doesn't work unless you have the proper bank lead generation strategies. A perfectly planned strategy can increase your bottom line better than any other marketing strategy today.
A: We'll make it easy! Contact SJ Digital Solutions to get started. Complete our simple form, and you're on your way to converting leads and increasing your bank's bottom line.
A: We can't tell you how much you'd increase your profits using lead generation for fintech, but we can tell you that with the right agency, you'll improve your bottom line.
Your lead generation strategy for fintech may be to get more people into your sales funnel, open more accounts, or get more inquiries about your loan programs. Whatever your goal is, the right lead generation strategy for fintech will help and is well worth it.