How to Increase Leads and Revenue through
Content Marketing FOR real estate Brokers
Content marketing is designed to whet the appetite of your prospective real estate clients. 
To continue on with the metaphor, content for real estate would be the appetizer to the main course– your real estate services.
Your content marketing for real estate brokers should give value to the consumer, educate, and create curiosity in your clients about various real estate topics.
Content marketing is a vital aspect of a digital marketing plan for real estate brokers to take note of because it connects you to prospective clients, allows you to share more about your specific niche in the industry, and positions you as an expert without directly selling your products or services.
Turn leads into customers and get started today. We've partnered with real estate brands around the globe with digital marketing campaigns, including SEO, content creation, lead generation, and beyond. Get results with the pros in your niche – we're not a generic agency that works with everyone.
What Is Content Marketing for Real Estate Brokers?
Content marketing for real estate brokers is also called content writing or content creation. Content marketing involves creating anything from blog posts, articles, podcasts, and downloads that educate or inform your audience about topics related to real estate.
Creating real estate content is an essential part of your marketing strategy because it will help connect you with ideal clients searching for the information you are providing for them.
This means no more sorting through clients to find the right fit. Instead, using the power of search engine optimization, your real estate broker website content will help you connect with clients searching for precisely what you have to offer.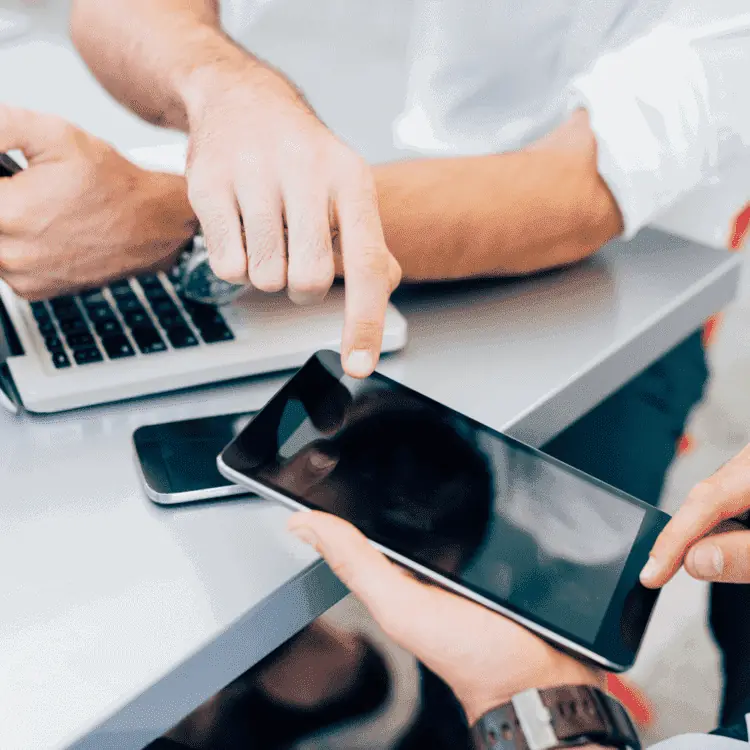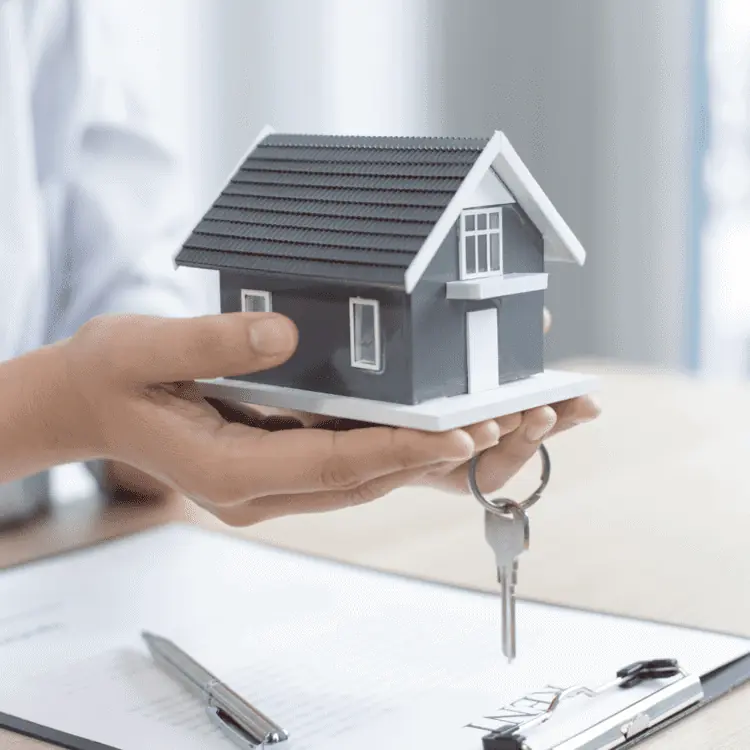 WHAT MAKES A GOOD REAL ESTATE BROKER MARKETING STRATEGY?
When creating content for real estate broker websites, you want to be:
Creating new content with a niched and realistic keyword strategy

so you'll get found by clients who need your specialized services

Updating existing content

for higher rankings in the SERPs

Creating content marketing for real estate

such as blog articles, white papers, ebooks, podcasts, guest posts on other websites, webinars, videos, infographics, flyers, brochures, etc.
Possibly incorporating support data (statistics, case studies, etc.) to show how you perform in the real estate industry
Want to see our work in action?
What Are the Benefits of Content Marketing for Real Estate Brokers?
By producing content real estate broker website copy, you're making a long-term investment in the success of your business. Not only can it improve your brand recognition and authority, but real estate website content will continue to reach ideal clients long after you hit "publish."
Here are 7 ways marketing for real estate brokers makes an excellent return on investment.
1. Increases Brand Awareness and Loyalty
In all reality, you probably have hundreds (or even thousands) of competitors on the world wide web. 
What can you do to stand out in the crowd? 
It would help if you established yourself as an expert in your field. Your real estate broker marketing strategy should be able to show potential clients the extensive knowledge you possess and simultaneously improve your brand awareness with each piece of content you create.
It also gives clients a glimpse into what it would be like to work with you. 
Once clients begin to learn from you, they'll develop a sense of loyalty. When your ideal clients receive free information that enriches their lives, they will have an innate desire to show you gratitude through sales or referrals. 
2. Reaches Clients or Customers in an Authentic Way
When you provide real estate content online, you reach customers authentically. 
No high-pressure sales are needed!
Instead, you'll provide the right message to the right audience at the right time–the perfect combo that leads to sales.
Instead of trying to track down new clients, they'll find you! These are the people who need the real estate content that you are offering NOW. 
They WANT the information you provide, which means they will know, like, and trust you to help them make their next big real estate investment when the time comes.
3. Targets Various Demographics
Real estate is a diverse field with many niches. With your real estate broker website copy, you'll be able to target multiple demographics to offer to the clients in your geographical area or area of specialty.
Whether selling commercial properties in the industrial sector or lakeside vacation cottages in New Hampshire, you can create real estate content that draws in clients looking for your specific offer.
Perhaps you have a unique skill set, such as speaking Mandarin. You can use your real estate website content to reach clients looking for a bilingual agent.
4. Establishes Authority in Your Niche
Clients want real estate professionals who are authorities in their field.
When you provide real estate broker content that explains the complexities of real estate clearly and concisely, you're positioning yourself as the expert.
Quality content marketing leaves clients feeling confident that they can trust you to have all the answers to their questions.
5. Poses Your Offerings as a Solution
When your marketing for real estate brokers showcases REAL solutions you have provided for REAL people, it's a no-brainer for clients to sign up.
Pose your offering as a solution to their real estate problems through the power of client testimonials and case studies to solidify your authority in the field.
6. Increase Leads and Generate Conversions Passively
Let's face it: you're a busy real estate professional. You don't have time to chase down leads because you're busy closing on properties!
Wouldn't it feel great to increase leads and generate higher conversions without making a call or writing an email?
One piece of real estate content on your website can bring quality leads for months and years in the future without any additional effort. It's marketing. . .on autopilot!
7. Generate Pageviews Organically
If you've ever invested in pay-per-click marketing, you might have felt the sting to your marketing budget. But with marketing plan for real estate brokers, you get to save your marketing dollars by generating organic traffic without the high cost of  PPC ads.
Turn leads into customers and get started today. We've partnered with real estate brands around the globe with digital marketing campaigns, including SEO, content creation, lead generation, and beyond. Get results with the pros in your niche – we're not a generic agency that works with everyone.
Quick Tips to Implement a Real Estate Broker Marketing Strategy
Here are some quick tips that you can use in your content marketing for real estate brokers.
Clarify Your Target Audience
You've probably heard the saying, "the riches are in the niches." This is true in any industry– ESPECIALLY in real estate.
Let's say you are a listing agent in Florida. 
Do you sell residential homes of local families in the area?
-OR-
Do you sell million-dollar luxury beachside properties to out-of-state clients who are looking for a vacation home?
Knowing your target audience drives the type of real estate content you create.
Create SEO-Optimized Content
SEO may seem too complicated to tackle, but you'd miss out on a huge opportunity to expand your business. After all, leads from SEO are 8 times more likely to become paying customers than leads generated through traditional ad campaigns!
What you need is a real estate broker marketing strategy with keyword strategy that will create a steady flow of organic traffic to your website.
Would you like results like this:
After only three months, our client's organic keywords have tripled using our Link Building Rocket and Content Champion packages! Reaching six months of our partnership, they celebrated a 10X increase in traffic and ranking keywords!
Real estate broker content marketing doesn't have to be b-o-r-i-n-g. 
Use plenty of action words and descriptive language, speak conversationally, and use real-world scenarios to help the readers picture themselves experiencing the real estate success that you're offering.
Discuss Ideal Client's Pain Points
In order to help clients see themselves in the successful scenario you've described, you must first identify the pain points. What are your prospects struggling with? 
Perhaps they're moving to a new town and want to figure out which school district is best?
Do they want to expand their business and purchase an industrial property with railway access?
Pinpoint the problem and offer them a solution with your real estate content.
Proactively Answer Common Questions
Do you know what potential clients are Googling regarding your real estate niche? 
It's important for your marketing for real estate brokers to include thinking through and researching the search terms your ideal clients are using. Knowing these search terms will help you better understand the problems they are trying to solve and create more specific content marketing.
Build Authority for Google's YMYL & EAT Content Guidelines
YMYL and EAT may sound like random acronyms teenagers are throwing around these days, but they are actually acronyms for Google's search quality guidelines.
YMYL stands for Your Money, Your Life. EAT stands for expertise, authoritativeness, and trustworthiness.
In short, no one can take "shortcuts" to get favorable rankings in Google anymore.
EAT guidelines mean that Google favors real estate content that provides value and serves readers. It must be authentic and genuine content. 
With the philosophy of YMYL—Your Money, Your Life–Google recognizes the potential influence that content has on a person's financial life. Therefore, this type of content is held to a higher standard.
Content marketing for real estate would fall under this category since real estate decisions affect a person's financial life. 
As long as you are writing real estate content that provides value to your clients, there's no need to worry.
Keep Industry Regulations in Mind
The real estate industry has constant changes which can impact decisions on taxes, contributions, etc. It's important to remember that real estate website content must be accurate.  Make it a habit to date blog posts and articles, circle back to prior content, and update as needed.
Content marketing for real estate brokers may feel like a worthy but unachievable goal right now.
You may not think you have the time it takes in order to create real estate broker website copy, but that doesn't mean you have to give up on this effective marketing tool!
Why not outsource your content marketing to SJ Digital Solutions? 
Real estate is not just an "interest" for us–it's our specialty. We know this niche like the back of our hand, and we've seen success from the strategies we've implemented for ourselves and others.
We offer several opportunities for you to outsource to us so we can help you generate organic traffic with personalized content creation and search engine optimization (SEO).
Additional Content Marketing Services We Offer Real Estate Brokers
In addition to these services, we offer:
Our Framework for Real estate Broker Content Marketing
SJ Digital Solutions has three goals for your real estate broker business:
Increase traffic 

Gain more qualified leads

Improve conversion rates and revenue
You've worked hard to build your business…and now's not the time to hit a sales ceiling.
By partnering with us, we'll take the pressure of content creation off your plate. 
No more trying this and trying that–we'll get it right the first time, so you can stop watching dollars go down the drain for pay-per-click ads that bring in zero leads. 
Instead, partner with professionals who know how to get the results you desire. . .without all the headaches and frustrations!
Real estate content is a long game.
This is why we help you outperform your competition by creating connections through captivating content. We believe great content connects you to your audience, circles back to your other brand assets (finance blogs, financial industry articles, etc.), and creates sales.
It's one thing to KNOW what to do and another to actually take action on it.
We'll implement our proven SEO strategies that help get your content to rank on Google.
You're a real estate professional. Who, better than you, understands the power of data?
We know that you like to be "in the know" when it comes to your business. That's why we regularly monitor analytics through Google Analytics and Google Search Console to then report back to you.
This helps us to keep your content updated over time which is especially important when it comes to real estate website content.
SJ Digital Solutions Skyrockets Companies in the Real Estate Industry
At SJ Digital Solutions, we believe you deserve to experience what it's like to stop chasing leads, serve your clients or customers at the highest level, increase your time spent in your zone of genius, and watch as your conversions skyrocket. 
Let us help you make content marketing YOUR differentiating factor in the real estate field by helping you create ranking content starting today.
Frequently asked questions
Here are the most frequently asked questions we receive from clients in the real estate industry when they want to kickstart their content marketing.