How to Increase Leads and Revenue through
Email Marketing
FOR BANKS
You probably think your bank doesn't need email marketing. After all, everyone needs a bank.
They do, BUT they have hundreds if not thousands of options with today's online banking opportunities.
So where does that leave you?
If you don't have a solid plan for email marketing for banks, you could lose a large portion of your target audience to banks that use bank email marketing services.
Email marketing is a direct message to your target audience, aka the people that want to hear from you. This differs from your social media audience. You may have a large social media following, but how many of them are interested in your services? Many click the 'follow' button without considering who they follow, so they aren't a targeted lead.
To put it mildly, 1,000 followers on a social media site like Facebook isn't nearly the same as 1,000 email subscribers. 
Email open rates are around 17% for most industries, whereas social media reach, depending on the platform, can be 5% – 8%. That's a big difference!
Turn leads into customers and get started today. We've partnered with banks around the globe with email marketing campaigns. Get results with the pros in your niche – we're not a generic agency that works with everyone.
What Is Email Marketing for Banks?
Email marketing for banks keeps you in touch with your clients. It allows them to contact you personally and feel like they matter.
Email marketing for banks allows you to educate, converse, and sell to your target audience. It includes timely emails with proven strategies that help increase customer engagement, conversion, and loyalty.
DFY email marketing services for banks know exactly what banking clients want to hear and how to convert them from leads to clients if they aren't already. If they are already clients, email marketing keeps them informed and engaged, both of which are important to maintain your clientele.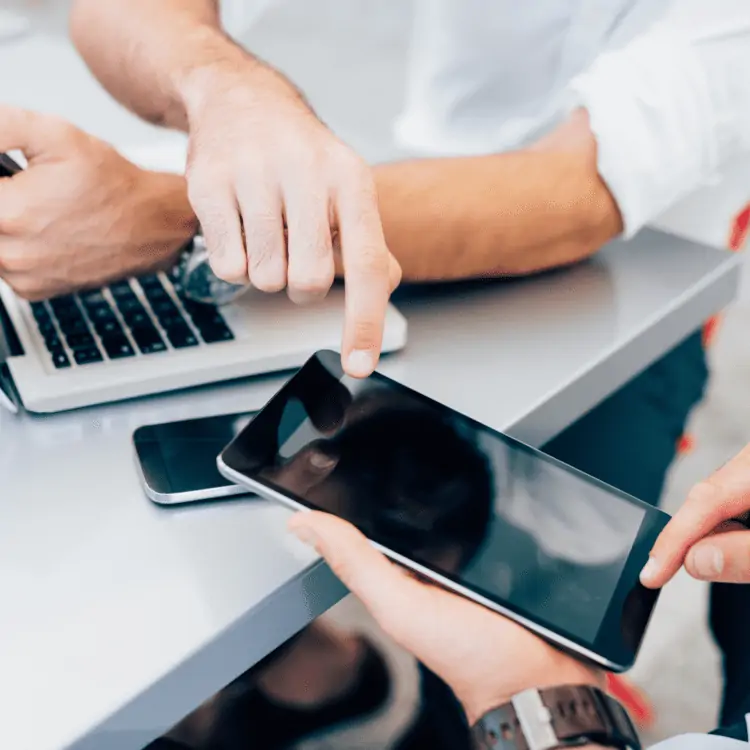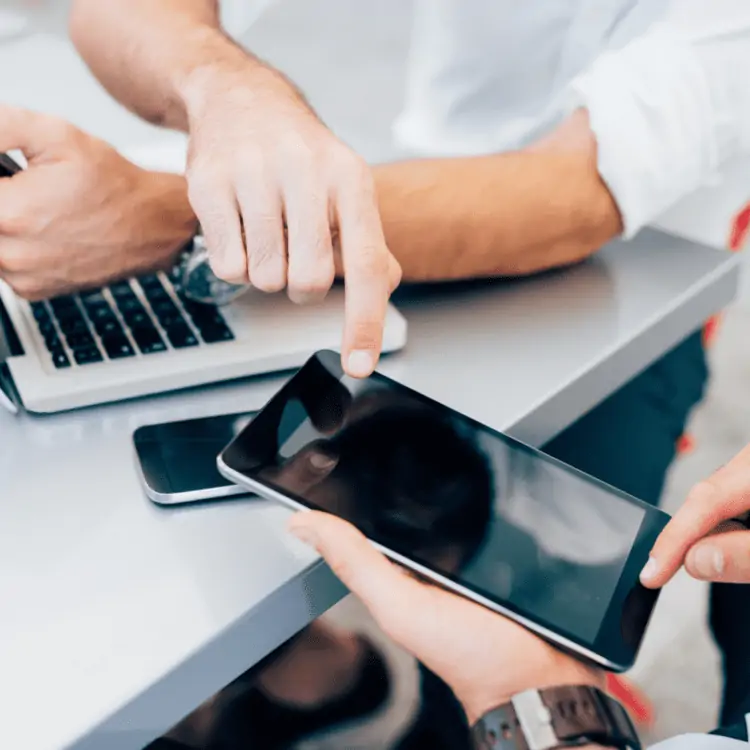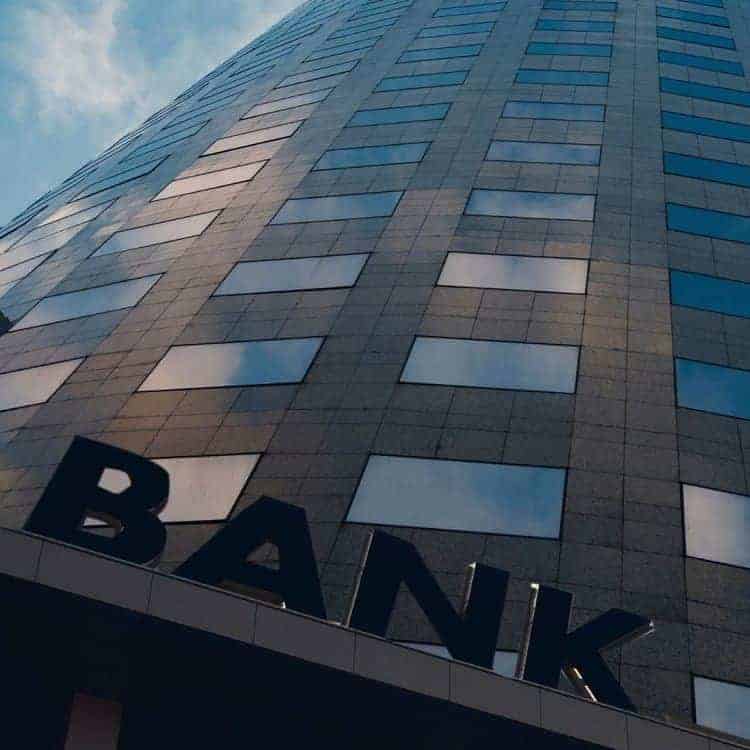 So why consider email marketing for banks?
Here are a few reasons:
Promote new products and services

Connect personally with your audience

Make your clients feel like they matter, and they aren't just a number

Keep your clients engaged, so they don't go to another bank 

Increase brand awareness

Increase traffic to your blog or website

Run A/B tests on subject lines and calls to action
Want to see our work in action?
Email Marketing Strategies for Banks
At SJ Digital Solutions, we use top-notch email marketing strategies for banks to help you have high clickthrough and conversion rates. We have tried-and-true methods; we aren't guessing or using you as a guinea pig.
Our founders have extensive experience in the banking and tech industry, bringing their expertise together to create a powerful email marketing for banks strategy that sets you apart from the competition.
Here are some of the top strategies we use.
Email marketing for banks will be lost on your audience if you don't personalize your message. In other words, don't throw out generic emails just to email your clients and leads. Instead, get personal; make your readers feel like you wrote the email specifically to them.
No one likes mass emails that make them feel like a number. So they'll either not open it, or if they do, delete it immediately. 
To personalize your message, include names, locations, and specifics about your readers, so they get warm fuzzy feelings when reading your email.
Don't assume everyone reading your emails knows everything or anything about your bank. Welcome and educate them, but not in a salesy way. 
Make your emails feel informative, empowering, and educational. This will naturally lead to lead conversion because your readers will feel like you are the industry expert and you care about them.
Your emails will help them make robust decisions about their banking needs, and they'll turn to you because you've leveraged yourself as the industry leader.
Split test your email content
Sometimes email marketing for banks is a bit of trial and error. This isn't a bad thing, though!
A split test means you send one part of your target audience one type of email and the other part another type. You then analyze which email had the best results. This can help determine how to move forward with your bank email services.
Why waste time on emails that don't work?
Send alerts and notifications
Newsworthy tidbits, alerts about the economy, or notifications about bank services are all great reasons to email your client base. When you use email marketing for banks, you have your list on 'speed dial' and can send the message in real-time.
This eliminates the risk of delayed reactions and letting other banks get the business because they beat you to the keyboard.
Automate your email campaigns
Automating your email campaigns ensures your emails get out on time with no effort. As a busy bank professional, you don't have time to handle email marketing for banks manually. Automating it reduces the risk of missed opportunities and puts your email campaigns on a schedule that works best for your audience.
Email marketing for banks isn't a one-size-fits-all approach. Instead, you need a strategy tailored to your bank's needs. In addition, you must understand and use email analytics to ensure your emails have the most significant reach.
Some of the most important metrics to consider include the following:
Clickthrough rate –

The clickthrough rate helps you determine the emails' effectiveness by measuring the number of clicks per delivered email. This is the easiest metric to use to determine how your emails perform.

Conversion rate –

Your bank email marketing services should include calls to action. For example, to determine your CTAs' effectiveness, you can determine your conversion rate or how many people follow the CTA and do what you ask, such as completing a form or opening a new account.

Bounce rate –

You want your bounce rate as low as possible with email marketing for banks. A bounce rate measures the percentage of emails that didn't reach the intended audience. This could be because of bad email addresses, server issues, or closed email accounts.
Use data to build better segments
The data you get from your metrics should help you build better segments. For example, if your bank email marketing services strategy isn't converting as well as you hoped or your clickthrough rate is low, you can try new strategies.
Return to the drawing board and do more A/B testing to determine which strategies yield the greatest results.
Benefits of Email Marketing for Banks
Email marketing for banks has many benefits. Here are the top benefits of DFY email marketing services for banks.
Help customers access their finance information
Email marketing for banks educates your customers on basic things, like accessing their financial information. It's amazing how many people don't know the full extent of the features banks offer.
By using email marketing for banks, you stay in contact with your customers and remind them of all your services and benefits.
Improve the customer experience by making it easier for them to receive financial information on the go
41.6% of emails are opened on a mobile device, proving that your customers are doing business on the go. So when you email your customers at the right times, they will have the information they need to access their financial information, whether at home or halfway across the country.
Improve retention and loyalty
Email marketing for banks helps you stay in contact with your customers. With fewer people walking into brick-and-mortar banks today, bank email marketing services are essential. It's the tradeoff for a personal greeting and smile when they enter the door.
When you email your customers, you remind them that you care about them and can answer any questions or concerns. It's also a chance to remind them of new services or promotions and make customers more loyal because you are constantly 'in their face.'
Share announcements and promotions
There's no better way to share announcements or promotions than via a timely email. DFY email marketing services for banks offer timely email distribution when your demographics benefit from it the most. As a result, your offers will reach them when they're most likely to act, turning your emails into conversions.
Build relationships with customers
Bank customers like a personal relationship. Unfortunately, if you run an online bank, building that relationship is hard because you never see your customers.
Email marketing for banks develops that relationship and gives customers a channel to reach you should they need more support.
Email Marketing Banking Tips
Email marketing for banks offers an excellent opportunity to onboard new customers. Opening new bank accounts or using bank services for the first time can be overwhelming. Using your email platform to welcome them, offer tips and support, and give reasons to use your services is a great way to increase customer loyalty.
A welcome email helps customers feel like a person and not a number. You make them understand that you care about each customer and are here for their questions or concerns.
Welcome emails are a chance to thank customers for choosing your bank and increase customer engagement, which increases customer loyalty.
Think about it. Would you be more loyal to a bank that immediately welcomed you and kept in touch via email with news, promos, and check-ins, or one that took your deposits and never said a word?
It's an easy answer for anyone.
Keep them in the loop with updates/changes
Updates and changes need to be pushed out to customers in a timely manner. Missing the opportunity could mean losing customers.
Whether you have policy changes, exciting new products, or a new way to handle accounts, letting customers know immediately will increase customer satisfaction and loyalty.
Chances are you'll have customers from different demographics with different banking needs. Segmenting your customers into categories ensures you send the right emails to those who need them.
For example, if you have a group of subscribers nearing retirement and another group that just graduated college, they have different financial needs. Segmenting them into categories ensures you send the right marketing material to the right group, increasing your conversion rates.
Don't waste your customers' time! Email marketing for banks must provide value in every email sent. Some emails will have a sales pitch, but combine that with education or another value-added service, and it won't make your customers feel like you're using bank email marketing services to increase your profits.
Build credibility with your brand
Email marketing for banks must be consistent throughout all messages. Don't confuse customers by mixing up your logos, colors, or messages. Instead, keep everything constant to build credibility and visibility for your brand.
Additional Services We Offer For Banks
In addition to these services, we offer:
Our Framework for Email
Marketing for Banks
SJ Digital Solutions uses a unique strategy to help you increase your customer base using email marketing for banks. First, we do the research. We learn about your business, its operation, brand messaging, and vision.
SJ Digital Solutions never uses cookie-cutter procedures. Instead, we tailor our bank email marketing services to your bank's needs after getting to know your bank, its processes, goals, and visions. We know what will work and what won't, so we help you understand the best email strategy for the best results based on the information you provide.
With SJ Digital Solutions, your email marketing strategy will be exclusive, helping you increase your clickthrough and conversion rates.
You don't have to worry about doing what your competitors are doing or doing less than they do. Our strategy is tried-and-true and is based on both founders' experience in the banking and marketing industries to provide clients with real results.
With your information, we'll create an email strategy that welcomes, educates, and converts customers. 
After creating our strategy, our experts create carefully crafted content to convert your readers into customers. Then, we work closely with you to determine the dates you want emails automatically sent and put our strategy to work.
You don't have to worry about bringing on another staff member to handle email marketing. Outsourcing your email marketing for banks needs to SJ Digital Solutions is a cost and time-effective method to increase your customer base and profits.
No bank email marketing services will be effective without analytics. For example, how would you know your clickthrough or conversion rates?
Without analytics, you're wasting your time. Fortunately, at SJ Digital Solutions, it's a part of our package. We immediately analyze the results of your email marketing campaigns, discuss them with you, and, if necessary, create new strategies.
Turn leads into customers and get started today. We've partnered with banks around the globe with email marketing campaigns. Get results with the pros in your niche – we're not a generic agency that works with everyone.
SJ Digital Solutions Skyrockets Companies in the Banking Industry
It's reported that banks earn over $65 million in revenue. This is why at SJ Digital Solutions, we believe email marketing for banks is critical. You deserve to experience what it's like to stop chasing leads, decrease your stress, increase your time spent in your zone of genius, and watch as your conversions skyrocket. 
It's clear to see that email marketing for banks is critical for any marketing strategy for banks. So we are ready to help you increase your conversions. 
Frequently asked questions
Here are the most frequently asked questions we receive from clients in the banking industry when they want to kickstart their email marketing campaigns.
A: Of course, you can expect results from our email marketing service for banks. But we can't tell you when or how much. Each email marketing strategy is carefully crafted based on your company's needs, and we follow up on all analytics to ensure we're on the right track.
A: There are many ways to measure email marketing for bank results, but clickthrough and conversion rates are the most common. These rates tell you how many people click on the links provided in the email and how many follow your call-to-action.