How to Increase Leads and Revenue through
SEO FOR CREDIT
CARD COMPANIES
Let's say that I have a 1953 Mickey Mantle baseball card stored away inside in a bank's safety deposit box. To get my hands on that expensive little piece of cardboard, I'll be escorted to the safe, where I will scan the box labels, looking for the number of the box that houses my Mickey Mantle card. 
But I'll still need a key to access my 2 million dollar treasure.
Your website is like a safety deposit box–it's a home for your business online. Your customers are "scanning" the internet for something they want (and you have). SEO for credit card companies is the "key" that helps potential clients find what they need online.
Think about it: What good is having a safety deposit box if no one can find it and access the "good stuff" inside?
What good is having a website if no one can find it? 
You may have an excellent website full of riches—information potential clients want—but without SEO optimization, the "good stuff" will never be accessed.
There are many benefits of using SEO for credit card companies:
Increasing the visibility of a company's website in search engine results 

Increasing website traffic which can generate new leads

Establishing reputation and trust with your clients

Providing clients with a better user experience

Improving customer loyalty
By using SEO best practices for credit card companies, you will be able to improve your visibility online and better serve your customers by providing the education they need to make informed financial decisions.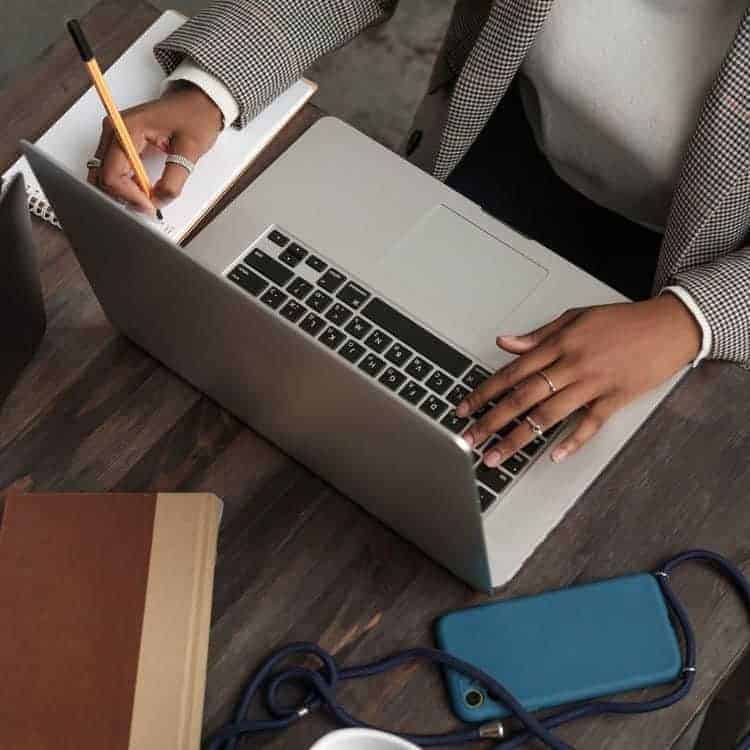 What Is SEO for credit card companies?
SEO for credit card companies is essential. As your second-grade P.E. teacher used to say, "Second place is the first loser," which in Google terms can be translated to, "If you're not on the first page of Google, you might as well be on the last."
SEO best practices for credit card companies means optimizing a website using the keywords or phrases your ideal client uses when scouring the internet for credit card services.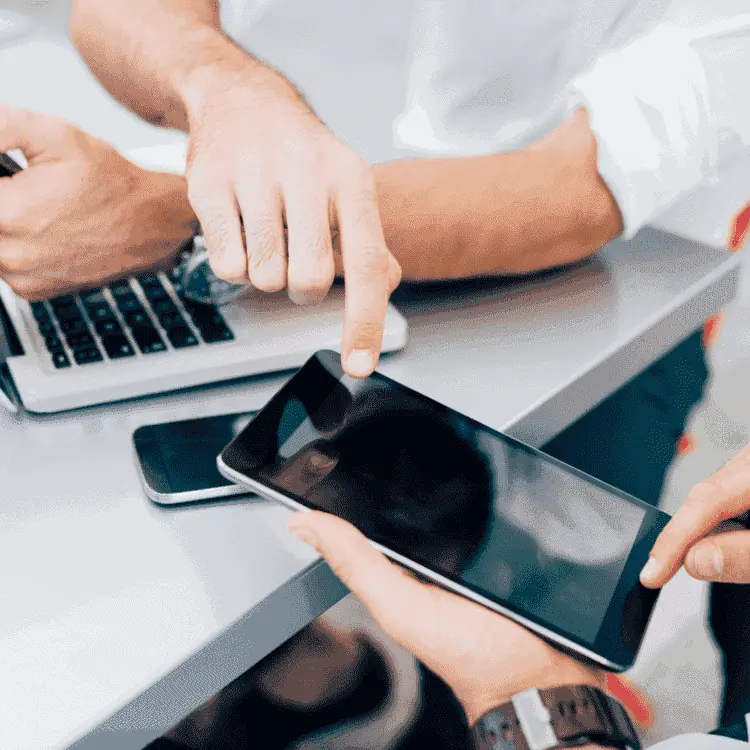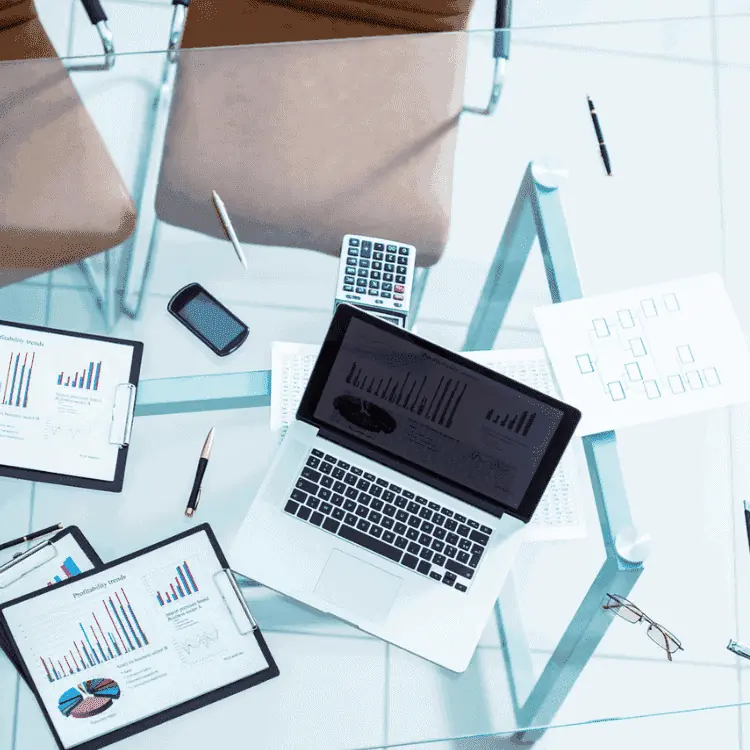 There are several types of SEO for credit card companies that can be used for a website:
Technical SEO:

Ensures that a website is crawlable and indexable by search engines, optimizing the website's structure and hierarchy and improving the website's loading speed and mobile-friendliness.

On-page SEO:

Optimizes a web page's content and HTML source code.

Off-page SEO:

Connects links from other websites to your own to improve the website's reliability and trust.

Local SEO:

Uses local keywords such as the name of your city/region, your business address, and more to show up in web searches related to your hometown.
Search engine optimization for credit card companies helps you improve your online visibility and get found by clients looking for your services.
Want to see our work in action?
Why credit card company Websites Need to Focus On SEO
Whenever you're looking for something (other than your car keys or glasses), where's the first place you turn for help?
Google. (Or some other search engine of choice.)
It's the same for your potential customers. 
When searching for financial products or services online, prospective clients will likely use search engines to find what they are looking for. 
For centuries, credit card company clients have walked into their local brick-and-mortar bank to apply for a credit card. Today, however, most people find the perfect credit card online, making search engine optimization for credit card companies even more crucial than before.
Using SEO for credit card companies can skyrocket your Google rankings and organically drive targeted traffic to your website.
Generates Passive Traffic and Leads Over Time 
SEO for credit card companies can generate passive leads by attracting more visitors to the website who are searching for the products or services you are offering.
No knocking on doors. No phone calls. No expensive print ads or direct mailers.
You can reach new clients without lifting a finger. So let SEO do all the heavy lifting for you!
Outrank Your Competitors
If you are peering through your metaphorical blinds, wondering if "the other guy" is getting more new customers, have we got great news for you!
When you implement search engine optimization for credit card companies, you can improve your website's visibility and ranking in search results and potentially outrank your competitors.
Cost-Effectiveness
SEO for credit card companies is one of the most cost-effective marketing strategies. It helps your business attract targeted traffic to your website without costly ongoing investments in paid advertising! 
(We're looking at you, Facebook ads!)
Plus, unlike those expensive print ads, SEO for credit card companies is a more sophisticated way to reach targeted clientele–people who WANT or NEED your services.
Getting Started With SEO for Credit Card Companies
Perform an SEO Audit and Competitor Analysis
One of the best ways to strengthen search engine marketing for credit card companies is by conducting an SEO audit. In an audit, your current website is evaluated to determine where it is operating well and what areas of improvement are needed.
An SEO audit looks at the following:
Keywords

Title tags

Meta descriptions

Header tags

Links
When reading that list, did you hear the voice of Charlie Brown's teacher in your head? Mwah wah wah wah mwah…
That's okay. You don't have the understand the techy stuff. 
Just know an SEO audit is like a check-up for your website.
Competitor analysis is the second step in getting started with SEO for credit card companies. Just like you would complete a competitive analysis to evaluate the differences between two companies, a competitor analysis looks at SEO credit card company website differences. This helps identify any weakness in your current SEO strategy so changes can be made to help you outrank competitors.
It can also help identify your competitor's successful strategies.
It's kind of like stealing the other team's playbook. But legally.
A competitor analysis could uncover information like their highest-ranking keywords or the pages with the most traffic. This helpful information can be used to create your unique SEO strategy.
Research SEO Keywords to Attract Credit Card Customers
Keywords play a crucial role in helping search engines understand the content and purpose of a website.
For example, if your credit card website ranks for an unrelated keyword, such as "baking," there's a problem.  
Market research explains what verbiage your ideal customer is searching for. Once those keywords are uncovered, you'll be able to target those people specifically by creating an SEO strategy that helps you bump up in the search engine results for that specific word. 
Create a Well-Structured UI/UX
A user interface (UI) or user experience (UX) is an integral part of your website. UI focuses on visual design or style, while UX is all about how easily customers can navigate your site. A website should be attractive and user-friendly to keep today's tech-savvy consumers coming back to your site.
Create Unique and High-Quality Content 
Not only will relevant, high-quality content provide valuable information to consumers and improve their trust in your credit card company's services, but it also helps improve your search engine ranking. Google and other search engines use algorithms to rank websites based on the quality and relevance of their content.
Getting other websites to link back to your website dramatically benefits SEO for credit card companies. When others reference your credit card site as a source of information (and link to it), Google essentially recognizes that as a big "thumbs up." In addition, backlinks can be seen as a vote of confidence in the quality and relevance of the content on your website.
Backlinks can also drive referral traffic to your website, meaning that people may discover your credit card company through a link on another website.
However, these links should be high-quality. There's a right way and a wrong way to build backlinks. Not knowing the difference could potentially penalize your website, making it rank lower than it should.
Google is constantly scanning your website to make assumptions about you and your credit card business (just like the first time you met your future father-in-law). 
Google is essentially asking, "What is this website all about?" 
There are many things that Google looks at to determine your website's ranking, such as:
HTML

Internal links

Metadata

Quality content

Relevant images
When all of these things work together in perfect harmony, Google says, "You are, indeed, a reputable credit card company website," and boosts your page higher in the search engine rankings than other less qualified sites.
It's kinda like finally getting that first head nod of approval from your future father-in-law.
Optimize Local SEO for Credit Card Companies
For those who want to obtain more local clients, the SEO best practices for credit card companies include optimizing your website for local keywords. 
To do this, your website should list:
Your city (or region) name

Your business address

A phone number with a local area code

Local references
Internal links, or links within a website, help improve the user experience and help search engine optimization for credit card companies. In addition, Google looks at the structure of your website, an important factor when determining a site's ranking. 
Additional SEO Services For Credit Card Companies We Offer
In addition to these services, we offer:
Our SEO Framework for
Credit Card Companies
As an SEO agency for credit card companies, SJ Digital Solutions provides marketing strategies that can give your business the confidence that you can get found by the customers who are looking for your services.
No more frustration about being lost in a sea of internet traffic because our carefully crafted credit card content means you can rest assured that you'll get results from our SEO optimization for credit card companies. 
And you'll get all this without guessing, "Will this really work?"
When you choose to invest in content marketing strategies for your organization, you get:
Competitor Analysis

Optimization with Ahrefs, Frase, and SurferSEO

Grammarly Premium Checked & Plagiarism Pass

Authoritative External Links and Relevant Internal Links

CTAs to Drive Leads, Traffic, and Revenue to Your Offerings

Style and Tone of Your Choosing

1 Round of Revisions

Uploaded to a Platform of Your Choice, if Desired

Custom Google Drive Collaboration

Monthly Analytics Report
SEO for credit card companies may feel magical, but there's no magic potion required.
No matter what level of SEO services you select, you'll get a strategy plan customized specifically for your credit card company to help you outrank competitors and connect with the ideal customer. 
You won't have to worry about adding another specialist's salary to the payroll. And you won't spend hours down the perfect training program so that Jim in IT can attempt to create an SEO strategy. (If Jim ever stops putting out IT fires long enough to try it…)
With our search engine marketing for credit card companies, we'll take away your tech stress and execute a great SEO plan that even your hard-to-please 5th-grade teacher would have given an A+.
Chances are, you're a numbers person. (Imagine that!) We are too!  
We prioritize sending reports to our clients from Google Analytics and Google Search Console. We make data-informed decisions to ensure that the SEO for credit card companies' strategies being implemented is reaching its highest potential.
Turn leads into customers and get started today. We've partnered with credit card companies around the globe with digital marketing campaigns, including SEO, content creation, lead generation, and beyond. Get results with the pros in your niche – we're not a generic agency that works with everyone.
What Are the Benefits of SEO for Credit Card Companies?
SEO has many benefits for credit card companies, such as better visibility, organic traffic and leads, more clients, etc.
1. Increased Brand Visibility
Increasing your visibility online is one way to bring awareness to your brand. For example, when your website's ranking improves as part of search engine optimization for credit card companies, you are more likely to be seen by clients looking specifically for credit card services.
2. Organic Traffic and Leads to Your Website
One of the main benefits of SEO for credit card companies is that it helps to increase the website's visibility in search results, which can lead to more traffic. In addition, higher-ranking websites tend to receive more organic traffic.  A study by Conductor found that companies that invested in SEO saw a median traffic increase of 12% within the first year.
By optimizing a website for relevant keywords, your credit card company can increase the chances of ranking higher in search results and attracting new leads to your website.
BrightEdge Research found that organic search is the primary source of leads for small businesses. 53% of small business owners reported they acquire customers through organic search. 
And how do they find these small businesses? Through the power of SEO.
In short, search engine optimization for credit card companies can generate more leads and new clients.
What Makes Our SEO Credit Card Company Services First Class
1.We Specialize in the Credit Card Industry
You wouldn't give just anyone access to your vault, would you? No. 
And we're guessing you probably feel the same way about your website. You should!
We get it. Luckily for you, SJ Digital Solutions specializes in SEO for credit card companies! 
In fact, Sam received her Bachelor of Science in Finance, and her Master's in Business Administration then began her career in the financial services industry. Sam has an impressive background in personal finance, business management, and SEO content creation, shaping her unique expertise and driving her ability to scale businesses.
With Sam's understanding of the credit card industry and John's tech know-how, you'll get a power team who can create search engine marketing for credit card companies that could possibly help your website bump up in Google's ranking faster than an electronic money transfer.
Okay, maybe not THAT fast… but since SEO for credit card companies is our specialty, we will use all the latest methods to help you get results faster!
2. Our Client Results Speak for Themselves
Want to see REAL results our clients have experienced using the power of SEO optimization? 
Click HERE!
3.We Perfected Our Content and SEO Strategies on Our Own Blog How To FIRE
In an already 'saturated' space, we grew our blog How To FIRE to over 75,000 page views per month with over 20,000 social media followers and email subscribers. So imagine how our search engine optimization for credit card companies can work for you!
SJ Digital Solutions Makes Credit Card Companies Visible to Google
What good is it to invest in a website that no one sees? 
SJ Digitial Solutions provides search engine optimization for credit card companies to help you rank #1 in your niche on Google and improve visibility online.
Frequently asked questions
These are the most frequently asked questions we receive from credit card companies when they want to kickstart their content marketing. So go ahead and take a quick skim + scroll to save yourself an email.